Effective Pest Management Solutions In Alameda, CA
Alameda, CA, is a small island of a city located right next to Oakland, across the Bay from San Francisco. Pest activity is a year-round concern here in Alameda, and property owners should be aware of the consequences of infestation. When pests get into your home and/or business, they seriously threaten your health and safety, which is why we suggest ongoing services from pest professionals.

Welcome to Pest Control Solutions Inc. We are a family-owned and operated company that has been providing comprehensive pest control services since 2014. We service homes and businesses throughout Alameda and the surrounding areas with dependable, year-round pest protection. We are proud to use natural, green pest solutions that are safe for you, your property, those inside of it, and the environment around us. Reach out to us today to discuss your pest control needs and how we can be of service. We offer free estimates and inspections for your convenience.
Residential Pest Control In Alameda, CA
Owning a home is one of life's greatest achievements, but it also comes with a long list of concerns. One of these worries is the possibility of pest infestation. Household pest activity seriously threatens the health and safety of you and your family, and that's just too big a risk to bear. The best way to protect yourself and your loved ones from infestation is by calling the team at Pest Control Solutions Inc. today. Our residential pest control services are here to guard you against household pest infestation.

Our team of highly trained pest technicians begins with a thorough inspection, identifying all active areas and problem spots so that we know where to focus our treatments. We pay close attention to entryways, walkways, garages, and moisture-rich areas of the house, gathering all the necessary information to develop a customized treatment plan just for you. Depending on the nature of your pest problem, we use specialized treatments like baits, sprays, dusts, and monitoring services to effectively target your problem. Call us today to get your complimentary estimate and inspection.
The Real Dangers Of Cockroach Infestation In Alameda, CA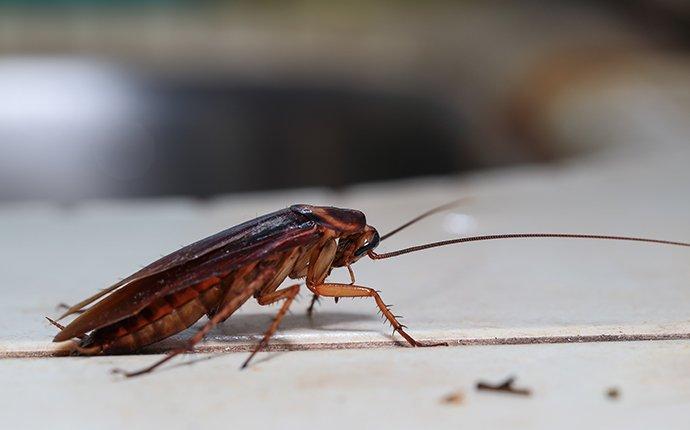 Cockroaches are the epitome of unsanitary critters. They crawl around in sewers and pipes and all kinds of garbage. There's no telling where they've been or what type of bacteria they pick up on their travels. When cockroaches contaminate your home or business, they leave feces, saliva, and shed skin all around the property. These droppings contain allergens that pose a serious health threat to everyone who comes into contact with them and/or anything they've contaminated.

The bacteria that cockroaches expose you to are associated with a long list of serious illnesses and health conditions. Some of these adverse effects include viral diseases, asthma, stomach sickness, cholera, dysentery, leprosy, parasitic worms, and many others. The safest way to deal with cockroaches is by contacting the pest professionals. The team at Pest Control Solutions Inc. is experienced in the total treatment and prevention of cockroach activity all-around your property. Contact us today to get started.
How To Minimize Your Exposure To Scorpions In Alameda, CA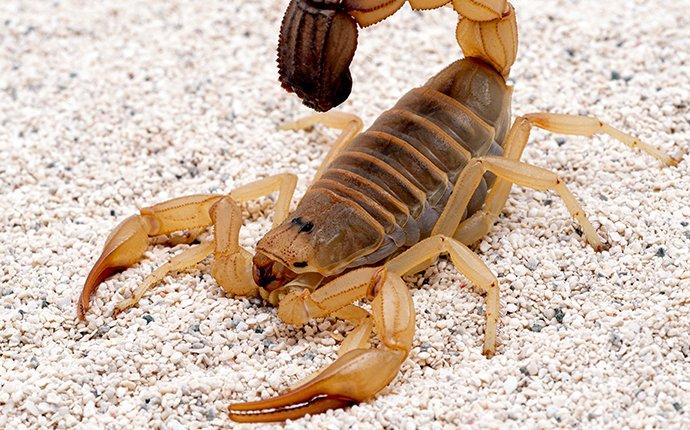 Scorpions are nocturnal pests that aren't just disconcerting to see, but they can have some dangerous consequences as well. Some scorpion species have venom that they inject into their prey with their stinger. The stings can be painful and can have serious consequences depending on the species and the allergies of the recipient. To avoid being stung by a scorpion, here are some helpful tips for reducing your exposure to them:
Avoid walking barefoot around your home, pool, or garage.

Keep firewood stored off the ground, a good distance away from the home.

Properly seal garage and entry doors to prevent access.

Routinely shake out your bedsheets, clothing, shoes.

Use caulk to seal cracks and holes on the exterior of your home.
To effectively protect yourself and your property from scorpion activity, it's important to rely on the expertise of the pest professionals. Here at Pest Control Solutions Inc., we offer complete scorpion treatments and prevention services that give you comprehensive protection from these stinging pests. Call us today to discuss your scorpion control needs and we'll get the ball rolling.
Commercial Pest Control In Alameda, CA
If you own a business in Alameda, chances are you're aware of the threat of pest infestation. These dangerous intruders compromise every facet of your business, and the detrimental effects can be very challenging to overcome. In order to protect your business from pest activity entirely, the best way to go is to get help from the pest professionals. The team at Pest Control Solutions Inc. is here to provide you with the complete commercial pest control solutions your business deserves.

Our solution-oriented team of pest experts is dedicated to quality services and exceptional customer relations. We customize a treatment plan that fits the needs of your business and your facility. Our fast response times and our 24-hour service guarantee offer you continued protection that you can count on. We also provide evening, weekend, and night services, because we know that pest infestation has no set schedule. Reach out to us to discuss your commercial pest control needs today.
Schedule Your Free Inspection
Complete the form below to schedule your no obligation inspection with Pest Control Solutions Inc.