Aliante, NV Pest Control Solutions Inc.
Just 20 miles away from the infamous Las Vegas Strip, the community of Aliante, NV boasts all the energy of city life. But, with Red Rock Canyon National Park nearby, we also have easy access to Mother Nature. Between high levels of human activity around Las Vegas, and the ample sources of food, water, and shelter in our properties and in the environment around us, Aliante is very attractive to pests. Pest infestation is a real possibility for Aliante home and business owners, and it's crucial to secure dependable pest control services from the professionals.

Pest Control Solutions Inc. is your go-to source for everything pest related. We are a family-owned and operated company that has been providing comprehensive pest control services since 2014. PCSI offers proactive solutions to homes and businesses throughout North Las Vegas and the surrounding areas. With over 25 years of combined industry experience, our team is led by certified pest experts that accurately identify, eliminate, and prevent pest problems. We're proud to offer green, natural treatment methods that prioritize your health and safety as well as that of the environment we live in. Secure a pest-free future for your Aliante property. Contact us today for a free estimate and inspection.
Residential Pest Control In Aliante, NV
If you own a home in Aliante, you should be aware of the consequences that come with living in a semi-arid climate. Our sunny, dry conditions offer minimal moisture levels throughout the year. That means outside nuisance pests are eager to sneak into your house to access sources of water in your property. Unfortunately, that means you face the possibility of pest infestation. Fortunately, you don't have to handle it alone.

Here at PCSI, we service all kinds of homes with complete residential pest control solutions. Beginning with an in-depth inspection, we determine the proper treatment plan and customize our approach to fit your needs. We pay close attention to entryways, walkways, garages, and moisture-rich areas of the house. We cover the exterior perimeter, offering a variety of treatments including baits, sprays, dusts, and monitoring devices. Call us to hear more about our general home service plans and our stand-alone service for cockroaches, bed bugs, pigeons, and scorpions.
Are Cockroaches Preventable In Aliante, NV?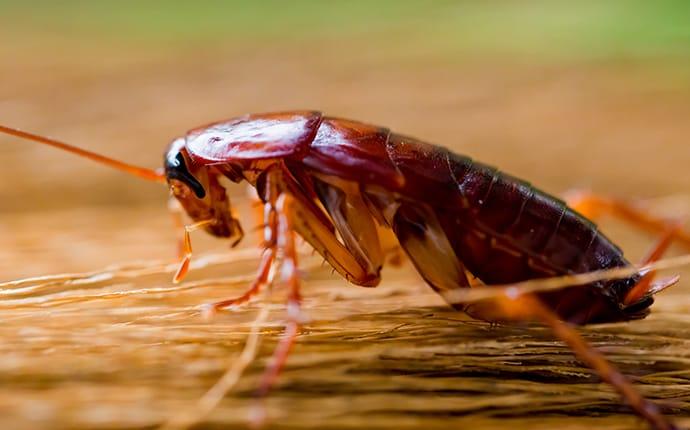 We all know that cockroaches are unsanitary, and it's obvious none of us want them inside of our homes and/or businesses. Fortunately, there are some preventative measures you can take to reduce your chances of experiencing a cockroach infestation. If you want to be proactive in your cockroach-prevention efforts, try the following:
Keep your space clean – This includes promptly wiping up messes and spills, regularly vacuuming the floors, sweeping beneath the stove and fridge, and reducing clutter overall.

Block off all entry points – This includes sealing up spaces around utilities, wires, cables, and pipes. Also, be sure to apply weather stripping around windows and doors.

Reduce excess moisture – This includes fixing leaky faucets and faulty pipes. Also, be sure to install dehumidifiers and vents/fans in moisture-rich areas of the property.
These are all great places to start, but the most effective form of dependable cockroach prevention is professional services. Call Pest Control Solutions Inc. today for the best roach control and prevention services in the Las Vegas area.
Helpful Tips For Preventing Bed Bugs In Aliante, NV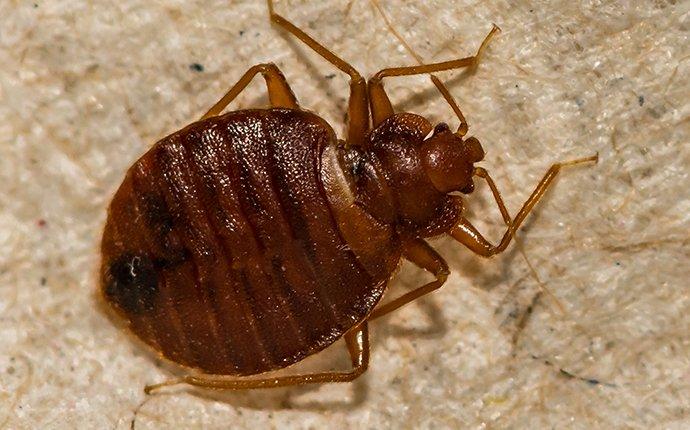 The idea of bloodsucking pests lurking around in your sheets is undoubtedly upsetting. Bed bugs feed on human blood during the night. If you want to effectively reduce your chances of experiencing a bed bug infestation, there are a few preventative measures you can take:
Wash and dry all of your linens and bedding on high heat to kill off any bed bug activity.

Steam clean upholstery, carpets, and rugs.

Inspect any items coming inside, especially second-hand items.

Reduce the clutter in your space.
While these are helpful tips, your most reliable source of bed bug control is professional services. Contact PCSI today for a thorough inspection and we'll get started right away.
Commercial Pest Control In Aliante, NV
The Las Vegas area is known to have some of the most impressive commercial real estate around, so local Aliante businesses have a lot of competition to keep up with. The worst thing that can happen to a business' reputation is a pest infestation. It implies unsanitary, sub-par conditions, and it can drive customers away indefinitely. If you are looking for year-round pest protection from the pros, you've come to the right place.

Whether you own a restaurant, state or federal facility, multi-unit housing, property management, or food processing plant, all these facilities require reliable pest protection from pest activity. PCSI offers quality commercial pest control solutions that are customized to meet your specific needs. We are a solution-oriented team of pest professionals with a steadfast commitment to exceptional customer service. Our services are 100% guaranteed and our fast-response times give you the comfort of knowing you're protected around the clock. Get in touch with us to schedule your complimentary inspection and estimate.
Schedule Your Free Inspection
Complete the form below to schedule your no obligation inspection with Pest Control Solutions Inc.