Skilled And Effective Pest Control Services In Anthem, NV
Anthem is a master-planned community in Henderson and part of the Las Vegas Valley. Unfortunately, pests live everywhere and have no problem getting into your Anthem home or business. Protect your property and family from the wide variety of pests that live in our area by working with the professionals here at Pest Control Solutions Inc. to put into place a customized pest control plan. We are proud to provide effective pest control services that cover everything from bed bug control to cockroach control solutions and everything in between. When you partner with the skilled pest technicians here at Pest Control Solutions Inc, you can depend on us to keep your Anthem home or business protected from pests through the use of effective, long-lasting pest control services year-round. Reach out to us today for more information about our residential and commercial pest control options or to request your free estimate!
Residential Pest Control In Anthem, NV
Don't allow common nuisance and dangerous pests take over your Anthem home, damage your property, and spread harmful bacteria. Instead, partner with the experienced pest professionals here at Pest Control Solutions Inc. to implement a home pest control plan for your residential property. We are proud to offer advanced treatments and effective pest control methods to control a wide range of local pests, including:
Ants

Bed bugs

Stinging insects

Cockroaches

Beetles

Rodents

& many more!
Learn more about all of our residential pest control programs and services by contacting the skilled pest technicians at Pest Control Solutions Inc.
Cockroach Prevention Tips Everyone In Anthem, NV Should Know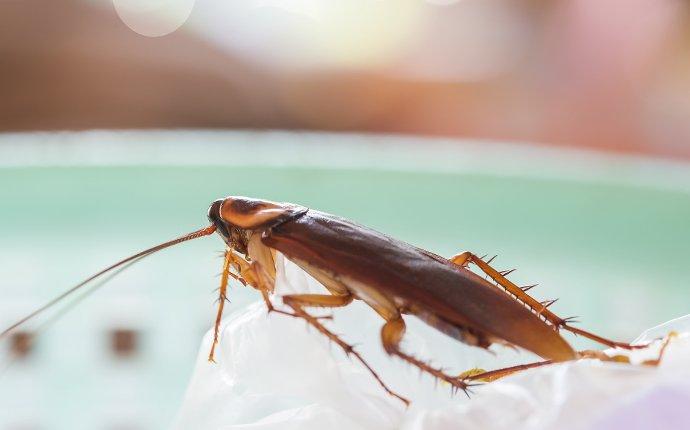 Many cockroach species can get into your Anthem property and cause serious problems. These filthy insects love hiding in tight, dark areas, which means if you see one cockroach out in the open, there are probably many more hiding nearby. Cockroaches are filthy pests that are known to spread a variety of disease-causing bacteria, which can cause illnesses such as salmonella, typhoid fever, dysentery, and plague. To avoid cockroach problems in and around your Anthem property, it's important to remove things that will attract them.
Implement a few of these cockroach prevention tips in your home or business to avoid attracting cockroaches:
Wipe your counters and sweep your floors to clean up crumbs and food residue.

Pick up any leftover pet food when your pet is done eating.

Keep your trash bins sealed.

Reduce sources of excess moisture by repairing leaky pipes.

Wash your dishes and put them away after meals.

Store food items in the refrigerator or airtight containers.

Clean up crumbs that collect under heavy appliances, such as ovens, dishwashers, and refrigerators.

Seal potential entry points around your exterior walls, foundation, and holes made for utilities.
Whether you want to avoid the potential health risks associated with cockroaches or keep your Anthem home or business free of dirty pests, the professionals here at Pest Control Solutions Inc. can help. We offer free cockroach inspections to identify what species of cockroach you're dealing with and how large your infestation has become. We will suggest effective
cockroach control treatment
methods based on our findings during the inspection. Give us a call today to ask about how we deal with cockroaches!
Can You Identify Bed Bugs In Your Anthem, NV Home?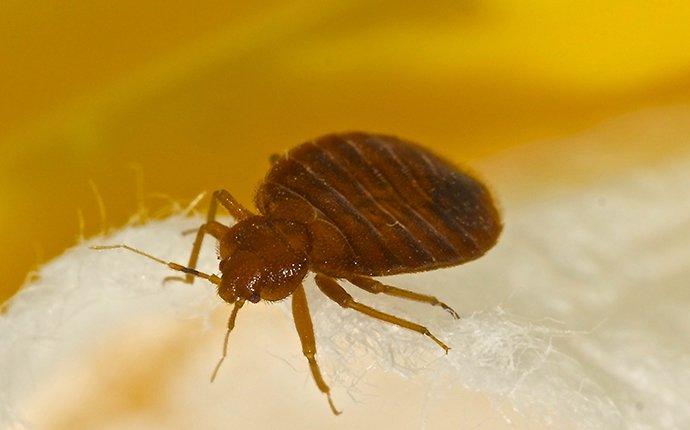 Bed bugs are small pests that feed primarily on human blood. Contrary to popular belief, bed bugs aren't just found in dirty homes. Bed bugs will infest a wide range of properties, regardless of cleanliness. These tiny, reddish-brown pests can live almost anywhere that humans can, which is why they are found in all 50 states. Although bed bugs don't pose any serious health risks, you don't want to deal with these blood-feeding pests in your Anthem home or business. If bed bugs are brought into your property, it's important to identify their presence right away.
Below are a few common indicators that bed bugs are living in your property:
A strong, musty odor that smells similar to coriander.

Bloodstains on your sheets, clothing, or blankets

Small reddish-brown spots of bed bug excrement.

Live or dead bed bugs in and around bedrooms and living areas.

Tiny white bed bug eggs.

Clusters or rows of itchy red bites across your skin.

Shed bed bug skins in your bed, typically around the edges.
Bed bugs are capable of hiding in hard to reach areas such as behind wallpaper, underneath flooring, and inside furniture and electrical outlets. The best way to remove bed bugs from your Anthem property is by contacting the professionals here at Pest Control Solutions Inc. For more information about our bed bug treatments, get in touch with us today.
Commercial Pest Control In Anthem, NV
Owning a business is a huge responsibility and requires a lot of commitment and dedication to become successful. Prevent pests from putting all your hard work to waste by working with Pest Control Solutions Inc. to implement professional commercial pest control services. Pest infestations can damage your products, disturb your customers, and destroy your reputation. At Pest Control Solutions Inc, we understand the importance of effective pest control services, which is why all of our commercial pest control plans can be customized to meet the individual needs of your Anthem business. Don't hesitate to contact us today to get started.
Schedule Your Free Inspection
Complete the form below to schedule your no obligation inspection with Pest Control Solutions Inc.