Boulder City, NV Pest Control Solutions Inc.
The city of Boulder City, NV, is just 26 miles southeast of Las Vegas, so bustling metropolitan life is just a short drive away. it is also situated right between Sloan Canyon National Conservation Area, Lake Mead, and the Colorado River. With nature and city life so close by, who wouldn't want to settle down in Boulder City? Pests of all shapes and sizes are also looking to make a home here in Boulder City, and that puts your property at risk for pest infestation. The safest protection you have from pest activity is ongoing services from the pest professionals.

Here at Pest Control Solutions Inc., we provide proactive pest control solutions to properties all around Clark County and the surrounding Las Vegas area. PCSI is a family-owned and operated company with over 25 years of experience in the world of professional pest control. Our treatments are customized to fit your needs, and with fast response times and guaranteed 24-hour service, our customers know we're there for them whenever they need us. Contact us for your free estimate and inspection.
Residential Pest Control IN Boulder City, NV
No matter what kind of home you own in Boulder City, pests are never far away. Nevada is home to a long list of common household pests, including ants, bed bugs, roaches, spiders, bees, and many others. These intruders get inside houses and greatly threaten the health and safety of everyone inside. The best way to protect yourself and your loved ones from infestation is by calling the team at PCSI today.

Our residential pest control solutions are guaranteed to provide you with year-round pest control coverage that you can feel good about. We offer natural, green pest solutions using a wide array of treatment methods such as baits, sprays, dusts, and monitoring devices. Our general home service plans thoroughly cover the interior and exterior of your home, focusing on entryways, walkways, crawlspaces, garages, cracks, crevices, and other problem areas. In addition to our ongoing residential services, we offer stand-alone services for bed bugs, cockroaches, pigeons, and scorpions. Call us today to learn more.
Are Scorpions In Boulder City, NV Dangerous?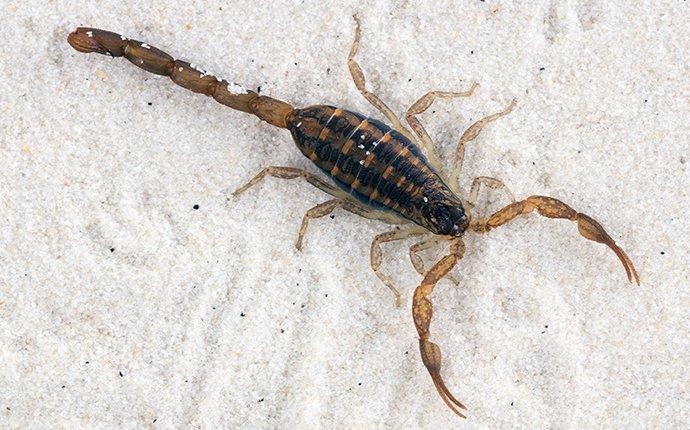 Scorpions are popular in arid areas of the southwest. That's why Nevada property owners should be educated about scorpion infestation. These scary-looking pests are closely related to ticks, mites, and spiders. They are nocturnal and they feed on insects such as crickets, cockroaches, and spiders.

Best known for having long tails with stingers at the end, scorpions only sting for two reasons. They use their stingers to kill prey or to defend themselves. So, humans will only be stung by a scorpion if they interfere with or threaten them. Most scorpion stings aren't a big deal; you'll likely experience some temporary pain, swelling, and burning. But one species, in particular, can be serious.

The Arizona Bark Scorpion has a poisonous venom that causes adverse reactions. If the sting isn't treated right away, it can be fatal. The best way to protect yourself from scorpions is with ongoing pest control services. Contact us today for all of your scorpion control and prevention needs.
Guide To Avoiding Bed Bugs In Boulder City, NV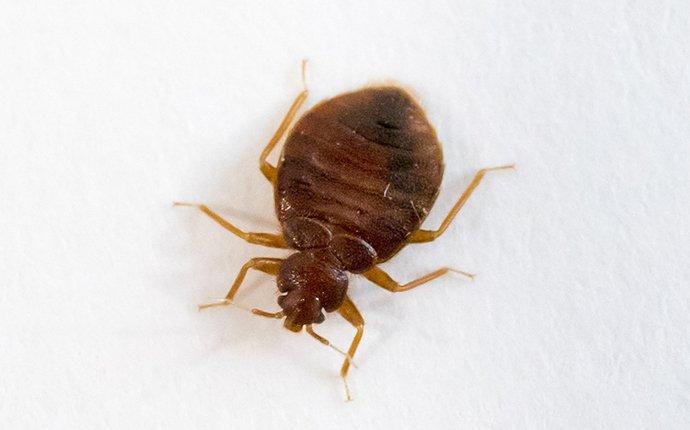 A bed bug infestation may seem like a problem that is completely out of your control, but there are some things you can do to minimize your chances of experiencing bed bug activity. If you want to be proactive in preventing bed bugs, here are some helpful tips:
Eliminate clutter around your space.

Regularly vacuum carpets, rugs, and floors.

Steam clean upholstery and furniture, cushions, pillows, etc.

Wash and dry all of your linens and bedding on high heat to kill any bed bugs.

Inspect any new items entering your space.

Use protective encasements on mattresses and box springs.
For the most reliable bed bug protection, your best bet is to call on the team at Pest Control Solutions Inc. Our team of licensed pest professionals will completely eliminate all bed bug activity from your property, guaranteed. Get in touch with us today to get started.
Commercial Pest Control IN Boulder City, NV
Your Boulder City business requires constant care, and it can feel impossible to handle it all on your own. Luckily, Pest Control Solutions, Inc., is here to help you. Our commercial pest control services are strategically developed to meet the needs of all types of facilities, helping to ensure a successful, pest-free future. No matter what type of pest situation you've found yourself in, we will figure it out together and get you back to being pest-free.

Our solution-oriented team of pest experts is dedicated to quality services and exceptional customer relations. Once we familiarize ourselves with the nature of the infestation, we customize a treatment plan that is tailor-made to fit your needs. We service a broad array of commercial properties, including restaurants, property management, food processing plants, state and federal facilities, multi-housing units, and more. We provide evening, weekend, and night services because we know that pest infestations don't have a set schedule. Reach out to us today to discuss your commercial pest control needs.
Schedule Your Free Inspection
Complete the form below to schedule your no obligation inspection with Pest Control Solutions Inc.