Effective Pest Management Solutions In Desert Shores, NV
An upscale residential and resort community in Las Vegas, Nevada, Desert Shores surrounds Lake Jacqueline and can feel like a little oasis in the desert. But even affluent neighborhoods can fall victim to pest problems, and the urban sprawl of Vegas means that pests can truly thrive here. In order to avoid infestations in your home or business, you really need to worry about pests long before they are threatening your property. Learn how you can do this, with the help of experts, by contacting Pest Control Solutions today.
Residential Pest Control IN Desert Shores, NV
One thing that prevents people from contacting pest experts is the thought that they are overcharging for treatments that you can simply use yourself if you just buy the right product and put in a little elbow grease and hard work. But the reality is that DIY methods don't fully eradicate a pest problem.
Only experts know how to root out the entire population and, more importantly, account for the factors that will attract future pest infestations. But even knowing why you should go with the pros doesn't alleviate the stress of finding the right company for your home and budget. For the best value on effective treatment and good customer service, you should trust Pest Control Solutions.
Here are some of the reasons why our services are worth your hard-earned dollars:
Exterior & Interior Treatments: Some pest companies won't even go inside your home, but infestations don't just stick to exterior walls. We inspect your entire property and tailor the right treatment to all the places you need it.
Comprehensive Treatments: Not only do we treat your entire property, but our treatments also aim to protect you against a wide range of common pests.
Additional Services: If there's a particular issue that's not covered in general treatment plans, we can still help. From specialty pest products to green solutions, we offer additional services to anyone who needs them.
For proper residential pest control, contact Pest Control Solutions today.
Desert Shores Homeowners' Practical Guide To Ant Prevention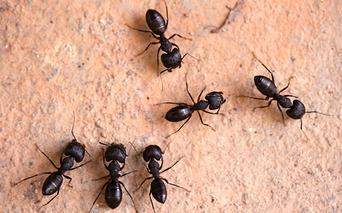 Probably one of the most common types of invasive pest in the world, ants have been finding ways inside our properties for thousands of years. They are small, so they can take advantage of truly tiny openings in order to gain access to your home. They are also attracted by food and moisture, which are found in literally every home.
The following are important steps in reducing these attractions:
Food Storage: Ants can detect traces of food from far away thanks to their sensitive antennae, which means food needs to be stored securely and messes need to be cleaned thoroughly.
Trash Storage: Of course, ants don't care if food is "clean" or not, they'll root around in the trash if they can access it. This is why properly lidded bins are important.
Treatments: The most comprehensive and guaranteed way to make sure ants don't hit your Desert Shores home is with professional treatments.
Contact Pest Control Solutions today to learn how we can get started.
What To Do About Bed Bugs In Your Desert Shores Home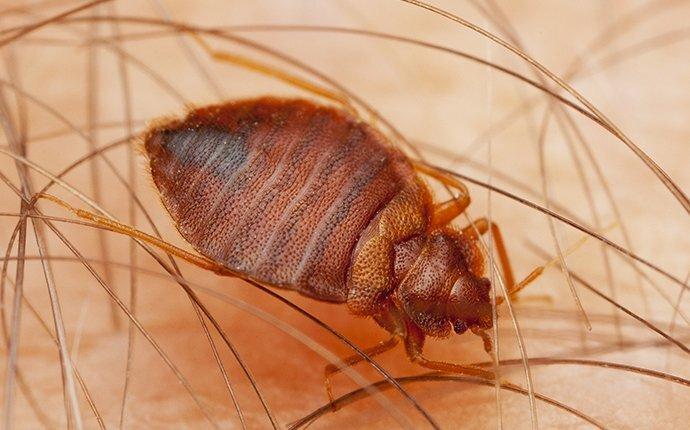 Bed bugs are one of those pests that people tend to assume aren't going to be a problem for them. But just because you keep a clean home or inspect your bedding regularly doesn't mean you're not still at risk. Bed bugs are parasites that are attracted by human activity. That means every home and business can potentially wind up with an infestation. They also don't just infest your mattress or box spring. In truth, bed bugs will nest in a wide range of common household items, from clothing to furniture and even various containers. Further complicating matters, bed bugs are hitchhikers. They cling to our belongings to be carried into our homes without us even knowing. Before long, they feed and lay eggs, and then you've got a full-blown infestation on your hands. All of this highlights why professional bed bug control is so important. If you notice signs of bed bugs, turn to Pest Control Solutions right away so we can eliminate the entire population.
Commercial Pest Control IN Desert Shores, NV
Trying to find the right pest control partner for your business can be a headache and a half. Some places try to bundle all their services to force you to pay an arm and a leg, others are so slammed with appointments that they can't get to your property in a timely manner. But with Pest Control Solutions, you know you can rely on us.
Here's why:
Customized Plans: We don't bundle our services because not everyone needs the same pest control solutions. We customize your treatment to your business, so you only pay for what you actually need.
Full-Service Treatments: On the opposite end of the spectrum, we can also offer comprehensive treatments that account for all the kinds of pests that might threaten your business, if that's what you need. Our full-service options include recurring treatments that protect you year-round.
Pest-Free Guarantee: We're so confident in our services that we promise up-front to re-treat your property if a problem returns between our regularly scheduled services.
If you own a business in Desert Shores, don't waste time calling up dozens of pest companies, turn right to Pest Control Solutions.
Schedule Your Free Inspection
Complete the form below to schedule your no obligation inspection with Pest Control Solutions Inc.