Effective Pest Management Solutions In El Segundo, CA
El Segundo is located in Los Angeles County and best-known for its depiction in numerous popular films (specifically El Segundo High School) as well as for the numerous notable actors, athletes, and celebrities that call the place home. Residents can enjoy fun in the sun almost all year long, and enjoy some of the best amenities they could ask for. However, while this city may sound almost perfect, there is one thing that is always a problem for residents in the area: pests.
Invading hordes of rodents, mosquitoes, and termites keep citizens always on their toes and threaten a way of life that is too precious to risk. That's why hundreds of home and business owners in El Segundo trust Pest Control Solutions Inc for all their pest needs. If you need pest services for problems great and small, you can trust our team of dedicated, highly trained professionals to get the job done right the first time. Contact us to learn more about how we can best serve you.
Residential Pest Control In El Segundo, CA
Your home deserves more than do-it-yourself (DIY) pest control, and our team has the residential pest control plans you need to make it happen. Pest Control Solutions Inc has been serving El Segundo homeowners for over 25 years, and we continue to hold our mantle as a leading provider of services in the area.
Our home pest control plans are designed to protect your home all year round, not just during the 'active' phase of pest breeding. By treating both the inside and outside of your property, we can quickly address pests of any quantity. Discover a better way to protect your home from pests. Call Pest Control Solutions Inc now.
El Segundo California Helpful Guide To Commercial Pigeon Control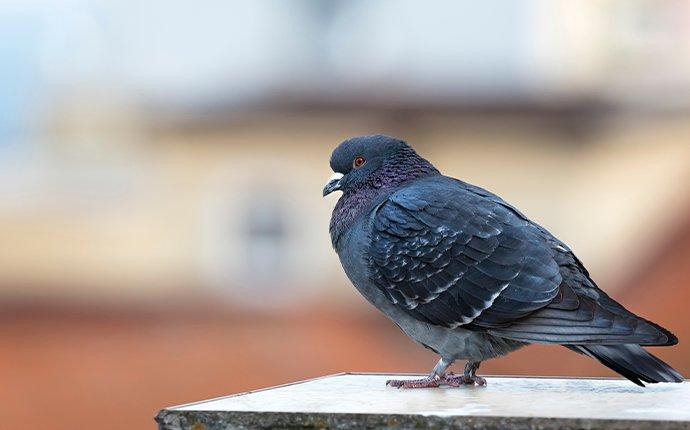 Most people who are unfamiliar with the city find pigeons cute, charming, and unassuming. But for commercial business owners around El Segundo, these birds are not only destructive but extremely dangerous.
Here are a few of the best ways to keep pigeons out before they get inside:
Install mitigation or exclusionary tools near eaves, roofs, and 3D signs around the building.
Do not allow customers or employees to feed the birds. Do not leave out anything that could be misconstrued as food, including trash bags, food waste, and water sources.
Ensure that there are no other infestations that may be drawing pigeons to your property. Have your building professionally inspected with the team at Pest Control Solutions Inc.
The majority of pest birds in California are unable to be treated through DIY techniques alone. Sadly, they can quickly and easily circumnavigate any attempts to keep them out. Unless professional pigeon control is used, businesses may be leaving themselves open to potential infestations. The team at Pest Control Solutions Inc develops powerful pest bird prevention plans that address your needs specifically. Instead of relying on a one size fits all approach, our crew is passionate about finding the niche that serves you best.
Give us a call to find out how commercial pigeon control solutions protect businesses. Questions? Contact us online or over the phone as soon as possible.
Top Five Signs Of A Termite Infestation In El Segundo Homes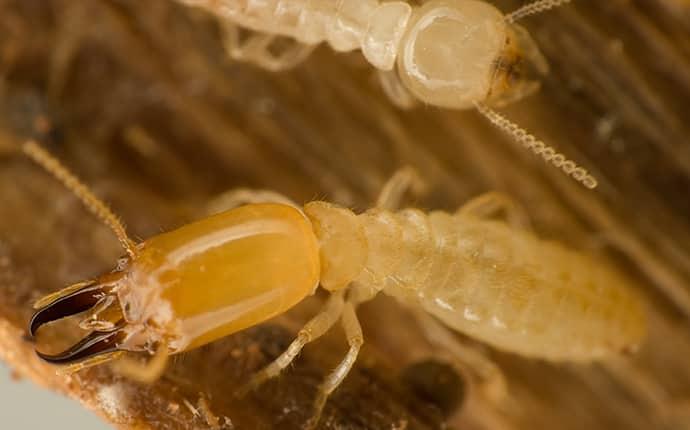 One of the reasons termites are so dangerous in El Segundo homes has to do with their secretive natures. It is almost impossible to identify termites with an untrained eye, and if you are not aware of what the signs of infestation are, you may be leaving yourself vulnerable to attacks in the future. While not every termite colony on the property could lead to an infestation, it is certainly not something to leave unchecked.
Keep an eye out for these top five signs of a termite infestation around your residential property:
Patches of what looks like water damage appearing on walls or ceilings.
These may start small and begin to branch out over time.
Hearing tapping, chewing or clicking noises from undetermined locations around the house.
Spotting any mud tunnels either inside or outside the house. These could be a serious issue and a bad omen for homeowners.
Fine patches of sawdust appearing around baseboards, windows, and doors.
The presence of termite swarmers either inside or outside the house.
If you think or know that any of these symptoms are budding around the house, reach out to Pest Control Solutions Inc for a free estimate. We're looking forward to helping you get termite-free as soon as possible.
Commercial Pest Control In El Segundo, CA
Pest Control Solutions Inc proudly provides pest protection for business owners all over El Segundo. We do our part to keep local industries safe, secure, and running smoothly by providing unique plans for over 25 years. Reach out for more information about our commercial pest control plans.
Here's How You May Be Attracting Cockroaches To Your El Segundo Home
Cockroaches are survivalists, and it doesn't take much to attract them. These tenacious insects are looking for three resources: food, water, and shelter. If your El Segundo home offers easy access to one of these elements, cockroaches will be sure to take advantage. And it doesn't take much- cockroaches can live for months without food. Simply letting crumbs build up underneath appliances is plenty of nourishment to keep an infestation going. Likewise, even minimal access to water, like leaving dishes in the sink, can be a cockroach's reason to move in. Because they need so little food and water, simply finding a home that has easy access points for entry can be a beacon for cockroaches looking for new feeding grounds.
Limit the potential for cockroaches by keeping your home in good repair, maintaining plumbing and drainage, and practicing good cleaning and food storage habits. And remember, if you need help with cockroach control or other area pests, don't hesitate to call the professionals at Pest Control Solutions Inc.
Spider Prevention: A Guide For Homeowners In El Segundo
Believe it or not, the key to spider prevention is actually general pest control. Unlike many pests, spiders do not enter properties for the resources people provide but rather the insects they can find to prey on. By taking care of underlying pest pressures, you can eliminate the need to deal with spiders altogether.
Try the following steps to reduce pest populations on your property:
Limit food sources by taking care of leftovers, covering trash cans, and keeping kitchens clean.
Reduce access to water by ensuring good drainage, taking care of leaks and excess condensation, and using dehumidifiers where needed.
Eliminate entry points by sealing up gaps and cracks in exterior walls and making sure screens are in good repair.
Enlist the help of a pest control professional to eradicate existing infestations and prevent them from returning.
All of these practices will help reduce spiders' food source and therefore spiders themselves. You can also knock down any webs you find that will deter spiders from rebuilding.
Do-It-Yourself (DIY) vs. Professional Bed Bug Control In El Segundo
As a rule, pests aren't a fun experience in El Segundo. However, some pests like bed bugs take that unenjoyable feeling and dial it up to 11. As such, it's often tempting to try DIY bed bug control at the first sign of an infestation.
However, there are some excellent reasons to invest in professional bed bug control instead:
Chemical Resistance: The truth is that bed bugs are becoming increasingly more capable of resisting the effects of pesticides and other similar chemicals.
Containment: Once they've invaded, bedbugs will spread to other rooms, which is harder to prevent on your own than with professional assistance.
Focused Treatment: While DIY methods like washing and drying your bedding and clothing on high heat work, it's not a focused treatment like professionals can provide.
Follow-up: Professional bed bug control comes with automatic follow-up, so if one is missed during initial treatment, the problem is quickly remedied instead of needing to scramble to catch up, as would be the case with DIY.
Don't leave your bed bug control results to chance! Contact Pest Control Solutions Inc. today to explore your bed bug control options and regain control of your property.
Why Do I Have Ants In My Kitchen In El Segundo?
One pest that inspires a feeling of annoyance in most people is ants. They crawl over everything, contaminate your food and drink, and number in the hundreds, if not thousands, when left unchecked. That's why one of the most common questions asked is, "why do I have ants in my kitchen?
The answers to this question include but aren't limited to:
Ants Love Water: That condensation under your fridge or the small drip coming from your sink is like a beacon for ants.
Sugar Addicts: Ants love anything sugary or sweet, which is why fruit or sugary drinks are such a popular target.
Food Lovers: Ants like human food and even pet food. Whether it's crumbs or food that's been left out, this pest will gladly help itself to your food and stay for more.
The best way to avoid ant infestations is to control the previously mentioned attraction factors and invest in professional ant control services. At Pest Control Solutions Inc., we provide comprehensive ant control that leaves you feeling at ease in your home. Contact us today to get started with a free estimate.
Schedule Your Free Inspection
Complete the form below to schedule your no obligation inspection with Pest Control Solutions Inc.