Pest Control In Enterprise, Nevada
Enterprise offers its residents a more small-town feel. Still, the community is constantly growing and provides plenty of opportunities for residents to live, work, and enjoy day-to-day life. However, with this growth comes the increased risk of pest issues invading daily life and interrupting the enjoyment of your home or business. When it comes to these problems, Clark County pest control is the only way to eliminate them.
At Pest Control Solutions, Inc we know how important it is to keep your home or business pest-free. We offer the best customizable pest control out there – all of our treatments are based on your property's specific needs and your concerns, allowing us to effectively and quickly address pest infestations. Plus, we protect your property from reinfestations, keeping you safe year-round.
Contact our service professionals today for more information or to get started.
Residential Pest Control In Enterprise
Pest problems for Enterprise residents may seem like no more than a nuisance at first, but left uncontrolled, any small pest issue you have can quickly turn into a full-blown infestation. Over time, these infestations can be quite dangerous and present significant risks to your property and the health of yourself and your loved ones.
With over 25 years of experience, Pest Control Solutions, Inc knows how to inspect your home and customize residential pest control treatment plans to your property's exact needs. Our service professionals won't waste time in applying treatments to protect your home and keep pests out because we, as a family-owned and operated business, understand precisely how important it is to keep your family safe from the dangers of pests.
Reach out to us today to put your pest concerns to rest and get started.
Should Homeowners In Enterprise Be Worried About Scorpions?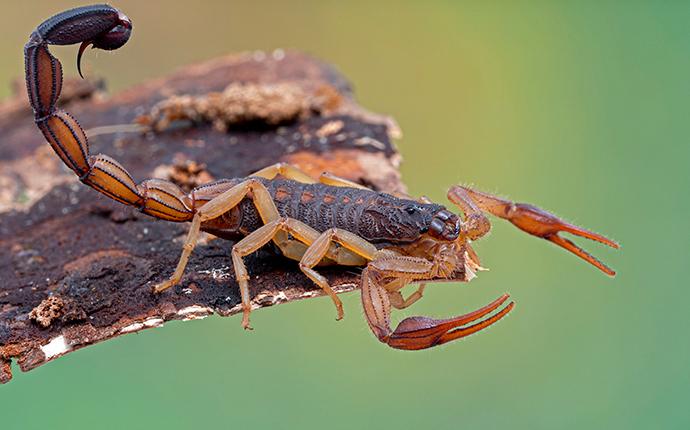 Scorpion sightings around your Enterprise home can be more than just a frightening occurrence – they can present danger due to the risk of being stung by this pest. To decrease infestation chances, homeowners in Enterprise should be wary of scorpion infestations and take steps to prevent scorpions from being attracted to their homes.
These preventative steps include:
Sealing cracks around your home's windows, doors, or foundation and crawl spaces to keep scorpions from hiding out there or invading the interior of your home.
Addressing pest prey issues around your home with the help of Pest Control Solutions, Inc to remove any source that might be attracting scorpions to your property.
Removing standing water and fixing any leaks that may contribute to moisture issues, as excess water can attract scorpions and their pest prey.
Clearing away brush, debris, and long grasses around your home to reduce outdoor hiding spots for scorpions.
If you're still experiencing scorpion troubles after implementing these tips, or you want more advice on keeping this pest far away from your home, don't hesitate to contact our service professionals at Pest Control Solutions, Inc for assistance.
Local Bee Exterminator In Enterprise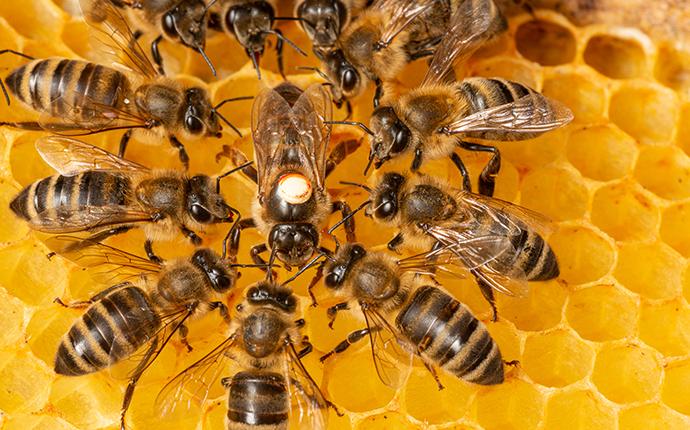 Bees buzzing around your Enterprise property can be a nuisance, but this pest can also bring a risk of property damage and stings for those frequently on your property. In these cases, it is essential to contact Pest Control Solutions, Inc for a local Enterprise bee exterminator that you can trust.
Additionally, to reduce the chances of a bee infestation occurring on your property, you can implement bee prevention steps, such as planting bee-repelling plants like lemongrass, peppermint, and citronella and keeping long grass cut down. Remove outdoor debris and treat unfinished wood to stop species like carpenter bees from moving inside.
And remember, you should never attempt the removal of a bee nest yourself – only our service professionals at Pest Control Soutions, Inc can help you complete this task effectively and safely, lowering your risk of bee stings.
Commercial Pest Control In Enterprise
No matter the type of business you are running, you no doubt know that a pest infestation on your commercial property is a very unfortunate occurrence and can seriously damage your business's reputation. Investing in commercial pest control plans to protect your property and efficiently address any active pest issues is essential for Enterprise business owners.
Our service professionals at Pest Control Solutions, Inc are highly skilled in treating commercial properties such as property management buildings, multi-housing units, state and federal facilities, restaurants, and food processing plants. We perform your first treatment immediately after inspection of your property, allowing us to eliminate pests as soon as possible. Every treatment plan is tailored to your property-specific needs and wants, creating the most efficient and stress-free pest control experience possible.
Contact our service professionals today for more information on starting your commercial pest control plan.
Five Tips To Keep Ants Out Of Your Enterprise Home
How To Tell If Your Enterprise Home Has Bed Bugs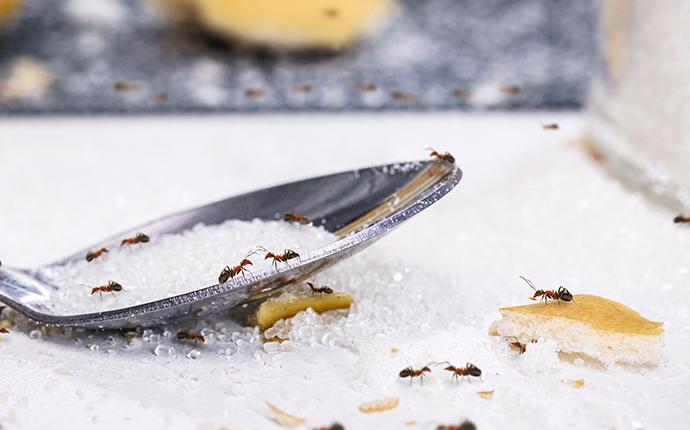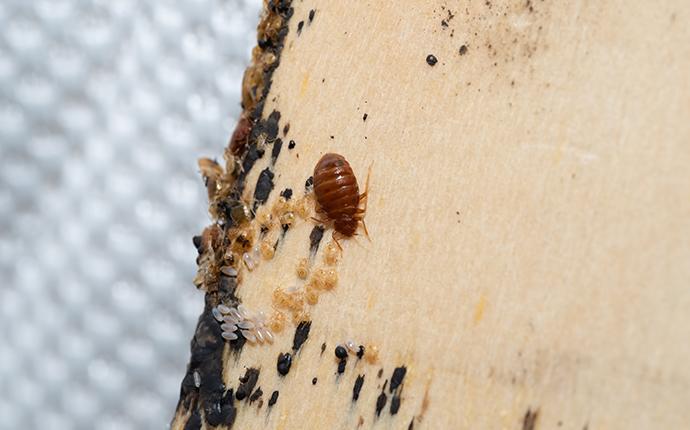 There is no getting around it; ants are everywhere, and by everywhere, we even mean inside our Enterprise, NV homes. While ants may not be the most intimidating pests to find wandering through your home, they aren't a pest you should welcome with open arms. These pests spread bacteria, contaminate food, and are an overall nuisance.
To help you maintain an ant-free home, we have compiled a list of our five most effective prevention tips.
Ensure your home's exterior windows and doors have weather-stripping and door sweeps installed.
Use caulk to seal spaces in your home's foundation and openings around wires and cables entering your home.
Never prop open windows and doors.
Make sure screens in windows and doors are intact.
Place screens over vents and drains entering your home.
With the help of the above prevention tips and the local professionals here at Pest Control Solutions, Inc., you can get ants out of your home and keep them out. Our service professionals will always take the time to learn your home's unique needs and tailor a treatment plan to solve your home's problems with ants and other pests. Contact us today to learn more about ant control in Enterprise, NV.
Bed bugs are one of the most feared pests to enter our homes. To prevent your Enterprise, NV home from being taken over by these biting, blood-feeding pests, you need to learn how to identify a bed bug infestation. The sooner you recognize that you are sharing your home with the pests, the easier it will be to eliminate them.
The truth is that identifying a bed bug infestation is tricky. One of the most effective ways to identify an infestation is to regularly inspect mattresses, upholstery, and walls for drops of blood or reddish-brown excrement streaks.
You can also spot a problem with bed bugs by finding shed skins or live or adult bed bugs throughout your home. Some of the bed bug's favorite hideouts include the seams of mattresses, upholstered furniture, and the cracks of walls, wooden furniture, and electrical outlets.
One thing you need to remember about bed bugs is that if you spot their signs in your home, a large infestation is likely already present. Regular pest control services and professional bed bug inspections are the best defense against bed bugs. To learn more about bed bug control in Enterprise, NV, reach out to the local professionals at Pest Control Solutions, Inc.
How To Tell The Difference Between Millipedes & Centipedes In Enterprise
Millipedes and centipedes will use our Enterprise, NV homes as a place to retreat when outside conditions become unsuitable. Hot, dry weather typically drives these pets indoors. Knowing the main differences between these two pests can help you identify which species have found their way into your home.
Centipedes have long, bent legs that extend out from their bodies. Millipedes, on the other hand, have thin legs positioned underneath their bodies. Millipedes have a more cylindrical shape to their long bodies, while centipedes have a long body that is flattened from top to bottom. In addition, centipedes are much quicker and more aggressive than the more reserved, slow-moving millipede.
Both millipedes and centipedes hide in your home's dark, damp areas, so even if you know what you are looking for, identifying what pest has invaded your house is challenging.
The best way to know if centipedes or millipedes have found their way into your Enterprise, NV house is to reach out to Pest Control Solutions, Inc. Our service professionals will identify the pests present and implement an effective treatment plan. Call today to learn more about our residential pest control options.
Four No-Sweat Mosquito Prevention Tips For Enterprise Properties
Reducing mosquito populations in your outdoor spaces is vital to reducing you and your family's contact with these biting, disease-spreading pests. Luckily there are some simple ways to make your yard feel uninviting to mosquitoes in Enterprise.
Below are our top four no-sweat mosquito prevention tips:
Inspect your yard for containers that allow rainwater to collect. Any containers that aren't in use should have lids or stored upside down or indoors.
Fill in low-lying areas on your property that allow rainwater to pool.
Maintain your lawn-keeping grass cut short and trees and shrubbery pruned.
Use outdoor fans to blow mosquitoes off course and away from outdoor eating and sitting areas. If possible, place screens around porches and other outdoor sitting areas.
While the above prevention tips are helpful, the best way to keep mosquitoes away from your yard is with the help of a professional. At Pest Control Solutions, Inc, we will put together a plan of action to reduce the number of mosquitoes swarming your Enterprise, NV property.
Schedule Your Free Inspection
Complete the form below to schedule your no obligation inspection with Pest Control Solutions Inc.