Green Valley, NV, is certainly an impressive place to own property. The upscale homes and pristine commercial facilities give us a reputation of excellence, and it's important that we uphold that good reputation. However, when pests enter the picture, that reputation is threatened. A community like ours has no place for pest infestation, and our homes and businesses deserve the best, year-round protection available. Luckily, you've come to the right place.

Welcome to Pest Control Solutions Inc., your local source for quality pest control services. PCSI is a family-owned and operated company that has been servicing homes and businesses across Henderson and the surrounding Las Vegas areas since 2014. Our team of licensed pest professionals has over 25 years of industry experience, bringing you the expert knowledge needed to get the job done right. We're proud to provide green, natural pest solutions that are always effective, and always proactive. We make sure to get ahead of pest infestation in order to treat the source of the problem, not just the symptoms. Contact us today for a free estimate and inspection.
Residential Pest Control In Green Valley, NV
Your Green Valley home is where you and your loved ones should feel totally safe and protected. Unfortunately, household pests make that very difficult. When your house experiences a pest infestation, not only is your property in danger but so is the health and safety of your loved ones. In order to effectively protect your house and everyone inside of it, it's crucial to secure ongoing services from the pest professionals.

Here at PCSI, we offer comprehensive residential pest control services that provide you with year-round coverage from infestation. Our experienced technicians begin by thoroughly inspecting your property, paying special attention to entry points, hot spots, and harborage areas. Then, we come up with a customized treatment plan to meet your needs. We use a variety of treatments, depending on the nature of your pest problem. From baits and sprays to dust and monitoring devices, all of our pest control treatments are safe for you, your loved ones, your pets, and the environment we live in. Get in touch with us to hear more about our home service plans and how we can help protect you from harmful pests.
Guide To Avoiding Scorpions In Green Valley, NV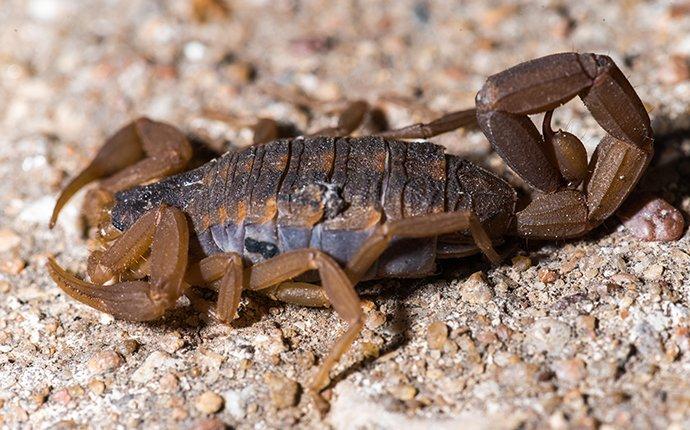 There are over 1,200 scorpion species in the world. The U.S. alone has 70 species. Scorpions are nocturnal pests that live in dry habitats, hence their strong presence in Nevada. In order to avoid being stung by a scorpion, here are some helpful tips for reducing your exposure to them:
Avoid walking barefoot around your home, pool, or garage.

Eliminate harborage sites around the property. (woodpiles, trash, debris, etc.)

Properly seal garage and entry doors.

Remove stones and timbers from the property.

Repair damaged window and door screens.

Shake out bed sheets, clothing, shoes.

Store firewood off the ground, a good distance away from the home.

Use caulk to seal cracks and holes on the outside of your foundation or walls.
The best way to effectively protect yourself and your property from scorpion activity is by contacting the professionals. Pest Control Solutions Inc. is experienced in the complete elimination of scorpion activity, guarding your property against these intruders throughout the year. Call us to hear more about our scorpion control and prevention services.
Common Signs Of Bed Bug Activity In Green Valley, NV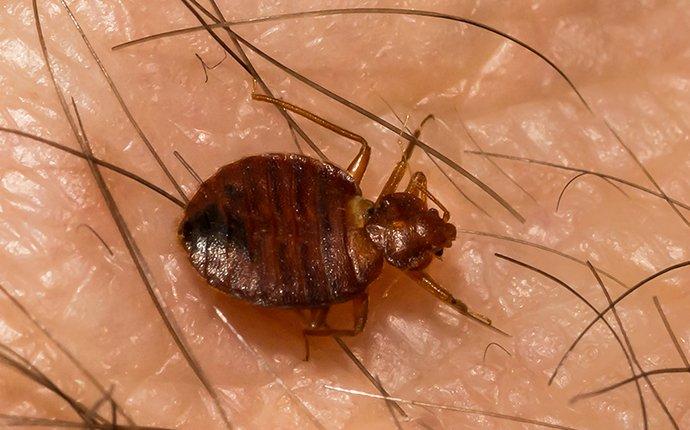 Bed bug infestations are a complete nightmare that can go undetected for considerable periods of time. These parasitic pests typically only come out to feed on human blood at night. This can make it difficult to detect them. However, there are some indications to be on the lookout for.

First, you may discover eggshell casings and rusty excrement spots left behind in harborage areas. Second, bed bugs tend to leave behind little, red blood stains after they're done feeding. Third, if you wake up with small bites that appear to be in a liner formation, you likely have a bed bug infestation on your hands.

For dependable bed bug control services, reach out to the team at PCSI today. We're confident in our ability to completely exterminate all bed bug activity from your property, effectively protecting you from infestation, guaranteed.
Commercial Pest Control In Green Valley, NV
Owning a business means you have a constantly growing list of to-dos. With so much to worry about, there simply isn't time for you to think about a pest infestation. That's why the team at PCSI is here to worry about it for you. Our commercial pest control solutions treat a long list of businesses with year-round pest coverage. Properties we service include restaurants, state and federal facilities, property management, multi-housing units, food processing plants, and many others.

Once we get a better understanding of your pest situation, we develop a customized treatment strategy that targets the source of the problem. In addition to our general pest control treatments, we offer stand-alone services for bed bugs, cockroaches, pigeons, and scorpions. We provide evening, weekend, and night services to meet your needs, and we promise fast response times and guaranteed 24-hour service because pest infestation is a 'round-the-clock' concern. Reach out to us to discuss your commercial pest control needs and how we can be of service.
Schedule Your Free Inspection
Complete the form below to schedule your no obligation inspection with Pest Control Solutions Inc.