Pest Control In Inspirada, Nevada
Located in West Henderson, Inspirada is a popular up-and-coming master-planned community. The area offers several amenities for residents with various parks and a dynamic lifestyle, not to mention the beautiful homes and access to area businesses. Unfortunately, pest issues are still a risk even in the Inspirada community, and these issues typically need removal with the help of Clark County pest control.
Our service professionals at Pest Control Solutions, Inc are more than ready to help you clear your Inspirada home or business of active pest infestations and protect you from reinfestation of any area insect, rodent, or wildlife. With our help, you can benefit from comprehensive treatment plans tailored to your property's exact needs and work to address dangerous pest problems quickly.
So, if you want to eliminate your pest problems in no time, contact Pest Control Solutions, Inc today.
Residential Pest Control In Inspirada
Keeping your Inspirada residence safe from pests is our priority. Our service professionals at Pest Control Solutions, Inc strive to tailor each treatment plan to your property's needs to give you the most efficient residential pest control process possible. We use various treatment methods for your home, including baits, sprays, dusts, and monitoring services; this helps address whichever type of pest is in your home and eliminate them quickly.
Additionally, our service professionals will return regularly after your initial service visit to ensure that all pests are taken care of and provide follow-up treatments as needed. We will make sure your home is safe and pest-free year-round.
Contact Pest Control Solutions, Inc today for more information or start protecting your home from area pests.
Secret To Effective Centipede & Millipede Control For Your Inspirada Property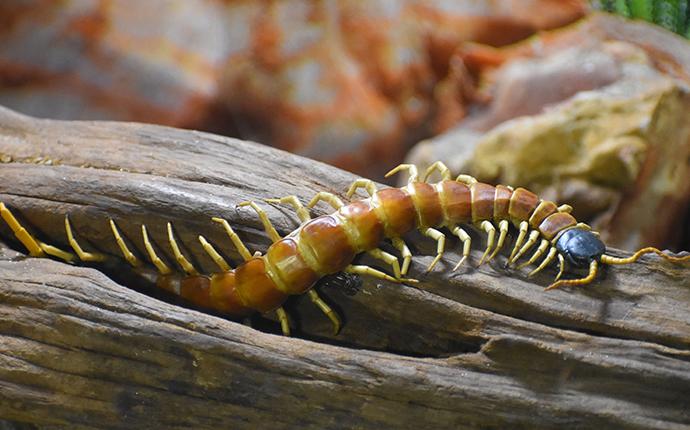 Centipedes and millipedes are somewhat similar pests. Many of the prevention and treatment tactics for one of these insects can easily apply to the other; this makes it easy for you to deter infestations of both pests simultaneously. Remember that the secret to effective centipede and millipede control for your Inspirada property is proper prevention tactics that make your property less hospitable overall.
These preventative steps include:
Reducing moisture around your property as centipedes and millipedes are incredibly attracted to humid, moist areas.
Decluttering the inside of your property to reduce dark, secluded hiding spots for these pests.
Removing leaf piles, debris, and long grasses outside of your property as centipedes and millipedes can easily shelter in these areas.
Seal potential entry spots around your property, such as the cracks around doors and windows. Additionally, consider investing in weather stripping and window and door screens.
However, if you are experiencing a significant infestation of centipedes and millipedes around your property, contact our service professionals at Pest Control Solutions, Inc as soon as possible; before the problem becomes uncontrollable.
The Problems Bed Bugs Can Cause In Your Inspirada Home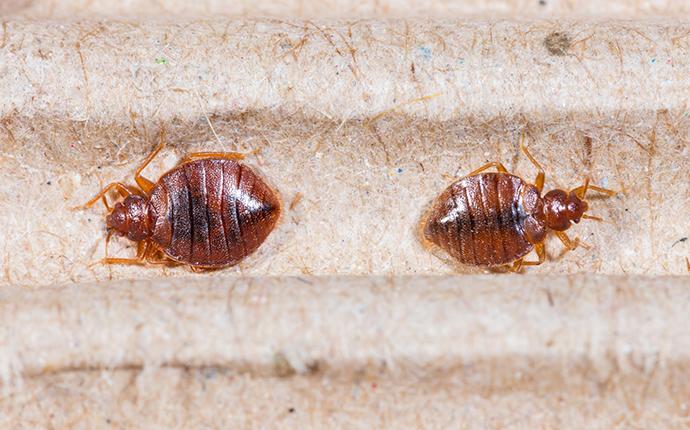 Bed bugs may be small insects, but they are highly problematic and can create chaos in your Inspirada home, not to mention being difficult to remove without professional help. This pest is prolific, and just a few bed bugs can quickly become a widespread infestation in every part of your home.
Additionally, bed bugs can create staining on beds, walls, and furniture, leave itchy bites on your exposed limbs overnight, and hide in hard-to-reach areas, making themselves almost impossible to find and eliminate.
If you are struggling with a bed bug infestation or even suspect that bed bugs have infiltrated your home, you should contact our service professionals at Pest Control Solutions, Inc. We can identify and eradicate any bed bug infestation, saving you from significant issues and reducing the risk of a full-blown infestation taking over your home.
Commercial Pest Control In Inspirada
Your Inspirada business needs to operate with as few issues as possible, which can be very difficult with a pest infestation on your commercial property. What's more, pest issues can take your focus away from running your property, add stress, and even ruin your reputation in the community if customers and employees sight any insect, rodent, or wildlife around your business.
You should invest in commercial pest control treatment plans with Pest Control Solutions, Inc to prevent negative pest issues from occurring. We tailor every treatment to your property's specific needs creating a comprehensive treatment plan that targets your exact pest issues and removes active infestations.
For commercial pest control, you can trust in Inspirada; reach out to our service professionals at Pest Control Solutions, Inc today.
Schedule Your Free Inspection
Complete the form below to schedule your no obligation inspection with Pest Control Solutions Inc.