Effective Pest Management Solutions In Nellis Air Force Base, Nevada
Here at Nellis Air Force Base, NV, we're proud to be known as "home of the fighter pilot." It's an honor to live here, work here, and be a part of this community. In fact, local pests are eager to make themselves comfortable here, specifically in our homes and our places of work. The year-round presence of pests here in southern Nevada means that we're exposed to the threat of infestation, and that can be very dangerous.

The best way to protect yourself from infestation is with services from the pest professionals. Pest Control Solutions Inc. is a family owned and operated company that has been servicing homes and businesses on Nellis Air Force Base, and throughout surrounding communities across Las Vegas, since 2014. We're proud to use natural, green pest solutions that are safe for you, your property, those inside of it, and the environment around us. Contact Pest Control Solutions Inc. today for a free estimate and inspection.
Residential Pest Control In Nellis AFB, NV
Household pest infestation is a nightmare no homeowner wants to face. Pest activity poses many risks to your property and your loved ones, compromising the safety of the structure, and the health of everyone inside of it. There are all kinds of property damage to consider, not to mention the widespread contamination that can lead to a long list of adverse health reactions. That's why professional residential pest solutions are the best way to go. Pest Control Solutions Inc. offers proactive solutions to homes throughout North Las Vegas, and the surrounding areas.

Our general home service plans thoroughly cover the interior and exterior of your home, focusing on entryways, walkways, crawlspaces, garages, cracks, crevices, and other problem areas. Whatever your needs are, we'll come up with the right solution. Our fast-response times, and our 24-hour service guarantee, gives you round-the-clock protection that you can count on.
How To Prevent Your Nellis AFB Home From Subterranean Termites
Although subterranean termites are relatively small, they can have some pretty big consequences for your home. These wood-eating pests seriously compromise the structural integrity of your property. The damage can be costly, devastating, not to mention harmful to the safety of your loved ones and family inside the home. Here are some preventative tips for reducing your chances of getting subterranean termites.
Examine all wood before bringing onto your property.

Get rid of any rotting or moisture damaged wood.

Reduce excess moisture around the property.

Repair rotten areas of the roof to prevent entry.

Use a dehumidifier in moisture rich areas.

Use vent fans in kitchens, bathrooms, and laundry rooms.
Even if you were diligent about all of the above, no one method of prevention is ever entirely effective. The safest thing to do is call up the professionals. Pest Control Solutions Inc. is here to address all of your subterranean termite control needs, so contact us and we'll get the ball rolling.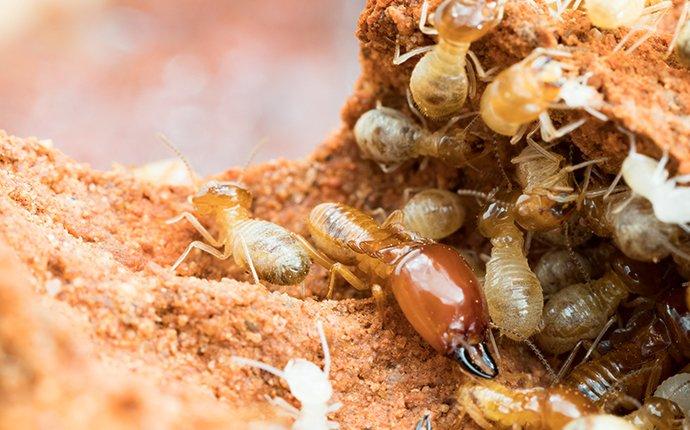 The Dangers Scorpions Pose To Nellis AFB Residents
Harsh outside conditions like heat and rain make scorpions seek shelter in cool, dry, and dark places. There's nowhere better than inside of your Nellis AFB home. Scorpions gain entry through windows, doors, cracks, crevices, and pipes. They can be found hiding in the garbage, under floorboards, piles of leaves, firewood, overturned buckets, electrical boxes, old tires, and many other unexpected places.

Scorpions are dangerous, as they do in fact bite. While most species of scorpions aren't venomous, the bites can be very painful, and can lead to serious reactions in those with allergies. If you or someone you know is stung by a scorpion, it's crucial that you call your local Poison Control Center immediately.

These harmful, year-round pests are active at night, and can go undetected for long periods of time. The best way to approach scorpion control is to secure professional pest services. Contact Pest Control Solutions Inc. today to schedule your initial inspection.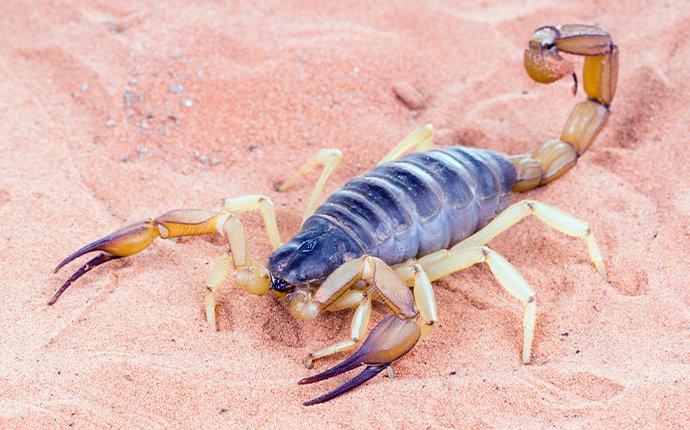 Commercial Pest Control In Nellis AFB, NV
There are a lot of facilities around Nellis AFB, and unfortunately, each and every one of them is sensitive to the possibility of pest infestation. The only guaranteed way to guard your business is with expert pest services. Here at Pest Control Solutions Inc., we provide comprehensive commercial pest control services to keep your protection all year long. We service a broad range of facilities, such as restaurants, state and federal facilities, property management, multi-housing units, and food processing plants.

After a thorough inspection, we identify all pest pressures, and then develop a customized solution that works for you. In addition to our general pest control treatments, we offer stand-alone services for bed bugs, cockroaches, pigeons, and scorpions. We make sure to get ahead of the infestation in order to treat the source of the problem, not just the symptoms. We also provide evening, weekend, and night services, because we know that pest infestation doesn't have a set schedule. Reach out today for a detailed inspection.
Schedule Your Free Inspection
Complete the form below to schedule your no obligation inspection with Pest Control Solutions Inc.