Effective Pest Management Solutions In Northwest Las Vegas, Nevada
Northwest Las Vegas, NV, is a great place to live, as it provides access to city life while maintaining a strong sense of community and family-oriented energy. However, there is one local threat that all Northwest Las Vegas property owners should be wary of: pest infestation. Pest activity is a year-round reality for us, meaning we need to consider our pest control needs. The best source of protection from infestation is professional pest services.

Pest Control Solutions Inc. is here to help. We are a family owned and operated company that has been servicing local homes and businesses with quality pest control solutions since 2014. We're proud to provide green, natural pest solutions that are always effective, and always proactive. Our services are 100% guaranteed, and our fast-response times give you the comfort of knowing you're protected around the clock. Contact us today to learn more..
Residential Pest Control In Northwest Las Vegas, NV
There's a lot to think about when you own a home, and pest infestation is not something any homeowner wants to think about. Unfortunately, it's a reality many of us face. Not to worry, however, because Pest Control Solutions Inc. offers complete residential pest services you can trust. Our experienced technicians begin by thoroughly inspecting your property, paying special attention to entry points, hot spots, and harborage areas. From there, we determine the right plan of action for you and your family.

From baits and sprays, to dusts and monitoring devices, all of our pest control treatments are safe for you, your loved ones, your pets, and the environment we live in. Our treatments are always customized to fit your needs, and we provide guaranteed 24-hour service. We are dedicated to bringing you lasting results, and we put customer satisfaction at the very top of our list. Reach out to us today to set up your initial inspection.
How To Prevent Yellowjackets On Your NW Las Vegas Property
Yellowjackets are arthropods that carry venom. When they hunt for food, or they feel threatened, yellowjackets bite their victims, causing potentially fatal reactions. If you want to be proactive in your efforts to reduce your exposure to them or other stinging insects, there are some things you can do.

In order to deter yellowjackets from building nests on your property, you should start by covering up any holes in the ground with grass or cement. Use caulk to seal cracks and crevices around the porch and eaves, and keep an eye out for nesting in the shed, garage, and wall cavities. When possible, keep windows and doors shut, and consider using repellent plants like wormwood, marigold, mint, basil, and geranium.

While these tips can help, the most effective form of yellowjacket control is still professional protection. Here at Pest Control Solutions Inc., we're familiar with these venomous intruders and we offer extensive detection, removal, and prevention services to keep you protected all year long. Call us today.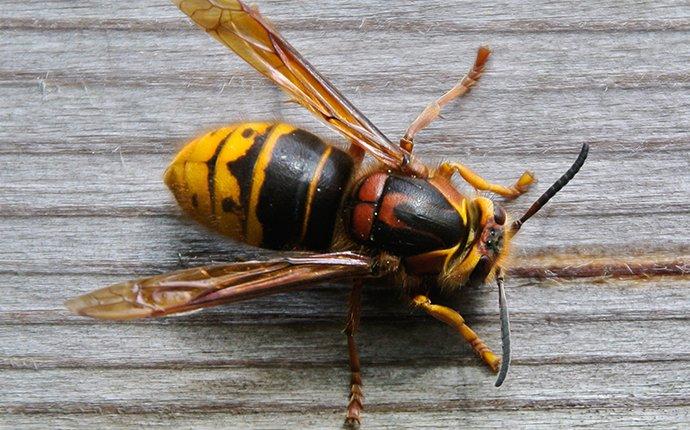 Professional Roof Rat Removal Services For Your NW Las Vegas Property
Roof rats, also referred to as black rats or ship rats, are popular rodents here in Las Vegas. They tend to find shelter inside of your property, most notably in the roof, as evident in their name. They also find shelter in attics, crawlspaces, and other upper parts of the structure.

These intruders pose a real threat to your structure, and the well being of everyone inside of it. They gnaw through and damage materials that make up the construction, threatening the overall integrity of the structure. They also chew on electrical wiring, infest insulation, and ruin personal belongings. We mustn't forget that they also contaminate stored foods, and can carry vector-borne illnesses.

If you're not sure how to tell whether you have a roof rat problem, there are some signs to look out for. You'll likely find droppings around your property, about half an inch in size with pointed ends. You may also find gnaw marks, nests, rub marks, damaged goods, or even hear noises coming from the attic or inside the walls. The best way to deal with roof rats is to call in the team at Pest Control Solutions Inc. We're here to help you, so let's set up your thorough inspection, and get the ball rolling.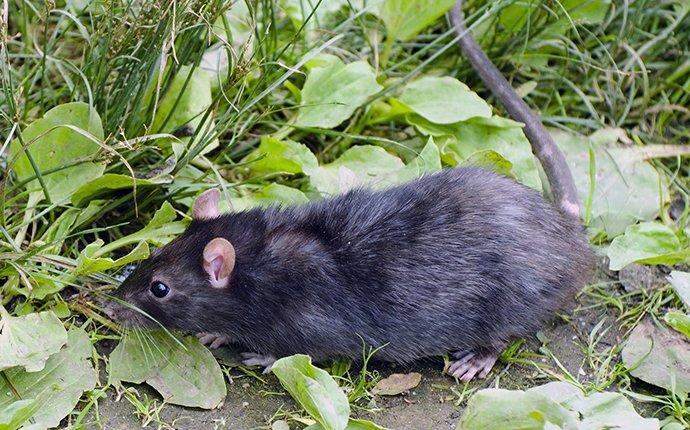 Commercial Pest Control In Northwest Las Vegas, NV
If you want to effectively keep local pest populations out of your Northwest Las Vegas business, we highly recommend securing ongoing services from a team of reliable pest professionals. Our commercial pest solutions give you year-round coverage from infestation. We service a broad array of commercial properties, including restaurants, property management, food processing plants, state and federal facilities, and multi-housing units

Beginning with an in-depth inspection, we determine the proper treatment plan, and customize our approach to fit your needs. Our treatments are always eco-friendly, and tailor made for your particular pest situation. With over 25 years of combined industry experience, the team at Pest Control Solutions Inc. has the knowledge and expertise to rid your facility of pests once and for all. Reach out to us to discuss your commercial pest control needs, and how we can be of service.
Schedule Your Free Inspection
Complete the form below to schedule your no obligation inspection with Pest Control Solutions Inc.