Effective Pest Management Solutions In Rolling Hills, California
Rolling Hills is one of the best places to live on the Palos Verdes Peninsula, but this city bears the brunt of a Mediterranean climate. How can pleasant weather be problematic? Pests are on the prowl during hot and dry summers. Furthermore, mild and wet winters force them to seek shelter. That is why it pays to critter-proof not only your home but also your place of business. At some point, you are bound to encounter ants, bees, bedbugs, roaches, scorpions, pigeons, termites or some other outdoor creature in Rolling Hills.
All pests pose a threat, so look no further than Pest Control Solutions, Inc. We can help because our specialty revolves around preventing and eliminating infestations. German and brown-banded roaches will invade your business even if you maintain a clean indoor environment. Since bedbugs hitch rides on clothing and traveling luggage, most property owners are just incapable of keeping them at bay. The good news is that we have effective methods that will help you succeed in dealing with pesky property invaders.
Bringing You Peace Of Mind In Rolling Hills, CA
There is no confusion surrounding what we do at Pest Control Solutions, Inc. We answer questions honestly, and we keep our rates down.
Advantages of letting us address your termite problem:
FHA/VA inspections
Same-day reports
Structural reports
Green services
Custom treatments
Our pest services are available to you:
Residential Pest Control In Rolling Hills, CA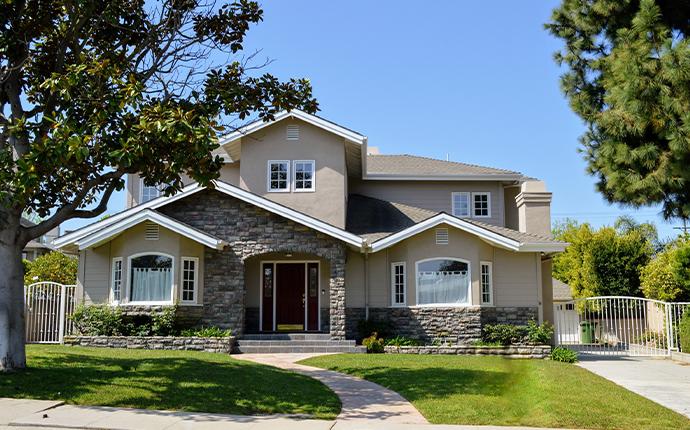 We want you to know that do-it-yourself tactics can work, but the results will be temporary and mediocre. At our company, we use our wealth of experience to do thorough home pest control treatments that will have a long-standing impact.
We also stay ready to come to the rescue because you should be able to enter your home without having to dodge stinging insects.
Bees and wasps can be really aggressive, so we will show up on time to remove their nests and hives. Rats and similar rodents will be exterminated swiftly. Every exterminator on our team is prepared to safeguard your living quarters in Rolling Hills.
Commercial Pest Control In Rolling Hills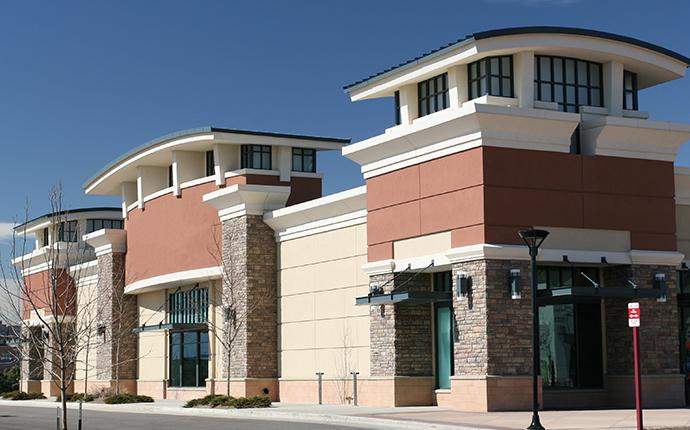 Managing your own business is a tall order. If pests start rearing their ugly heads, your managerial duties will become more difficult. However, our commercial-based pest services are a proven solution, so they will put an end to your pest-related concerns.
Pigeons will no longer want to swarm in front of your business. To your satisfaction, your business' indoor environment will no longer be plagued by rodents of any kind.
It is a known fact that costly problems can stem from an infestation. The scope of the problem is irrelevant because a small infestation will be just as troublesome and vexing as a large one. This fact compels us to provide high-quality services to residential and business owners.
What You Need To Know About Centipedes & Millipedes In Rolling Hills
While centipedes and millipedes are often lumped together, these pests are not as related as one might think. They are both arthropods but have different classifications. While both pests have antennae, are invertebrates, require damp and humid conditions, and are primarily active at night, there are some differences.
Their appearances are very different; while the centipede has many sets of legs that splay out, the millipede essentially has the body of a worm and all of its legs are neatly tucked beneath it. It's also important to note that centipedes usually feast on other pests like other centipedes, earwigs, and silverfish, while millipedes prefer fungi and vegetation. For more information on centipede and millipede control, call Pest Control Solutions Inc. today.
Three Simple Yet Effective Scorpion Prevention Tips For Rolling Hills Properties
While the scorpions in Rolling Hills are not as threatening as ones that are found in other states, residents should keep them off of their properties nonetheless. Here are three simple tips to deter scorpions:
Clear up yards. A good place to start deterring scorpions is by eliminating all yard debris that includes leaf piles, twigs, sticks, and trimmings. It's also important to store firewood neatly and at least 20 feet away from the home.
Limit other pest activity. Scorpions prey upon pests like crickets, ants, centipedes, cockroaches, spiders, and earwigs. In order to keep scorpions away, it's important to deter these pests as well.
Ask for help. Scorpions are pests that can be tricky to deter for a variety of reasons, which is why professional scorpion prevention in Rolling Hills is so valuable.
For more information on scorpion control in Rolling Hills, call Pest Control Solutions Inc. today.
Quality Ant Control Solutions For Rolling Hills Homeowners
Ants are common invaders of Rolling Hills homes, so here are a few handy tips to keep them away:
Be conscientious with all garbage. One of the most significant enticements to ants is trash. For indoor trash, always line bins with plastic bags and take the trash out very often, especially if it contains rotting foods. For outdoor garbage, make sure the receptacle has a lid, and don't miss trash day.
Keep a clean home. Further eliminate food sources by sweeping, vacuuming, and disinfecting routinely. It's important that there be no food residue or crumbs.
Eliminate water collection. Ants are often lured to water build-up, so make sure that all plumbing fixtures are in good working order and that there are no leaks or drips.
Fill in the gaps. To actually keep ants out of homes, fill in all foundational flaws with silicone-based caulk. It's also important to apply weatherstripping around loose doors and windows, replace all worn screens, and utilize door sweeps where they're needed.
Hire a pro. There is no replacement for the services of a trusted pest professional. Consider contacting a local expert today.
At Pest Control Solutions Inc., we provide top-quality ant control in Rolling Hills that we design around our customers' exact needs. Because we understand just how frequent of an issue ants are, we incorporate services for them as part of our routine residential offerings. While the specifics change from service to service, some treatments we incorporate include baits, dusts, and sprays. All of our ant services come with our pest-free guarantee as well. For more information on ant control in Rolling Hills, call us today.

How To Prevent Rodent Infestations In Your Rolling Hills Home
If you're looking to keep health risks and property damage out of your Rolling Hills home by preventing rodents, here are some helpful tips to try:
Seal off entry points. Rodents are masters of using nearly any entry point that they find as a way to access the interior of your home. You'll want to inspect your foundation meticulously for any sort of opening and use caulk and liquid foam for small openings and wire mesh and steel wool for larger ones.
Address moisture dilemmas. These little pests need water to survive and they prefer dank conditions. Because of this, you'll want to keep your entire home well ventilated, but pay special attention to your basement, attic, and closets. If there are any drainage or plumbing issues, fix them.
Take away food sources. Rodents will make a meal out of anything, so disinfect your surfaces regularly, take out the trash before it fills, and keep food items in airtight containers.
Eliminate clutter. Rats and mice will also use clutter to hide amidst or use for nesting materials, so strive to keep a tidy home that's free from piles and mess.
Ask for help. Rodents are very sneaky and can get into your home in ways that are simply out of your control, like using the sewer system. And once they've moved into your home, safely getting rid of them can be a challenge. Consider rodent prevention in Rolling Hills from an expert to avoid situations like these.
For more information on reliable rodent control in Rolling Hills, call the team at Pest Control Solutions Inc. today!
We Are Your Best Source
Simply put, pests cannot negatively affect your household or your livelihood as long as we are fulfilling your pest control needs. Our company meets the exacting standards that were set by the Federal Housing Administration. To ensure your comfort and safety all year, we will gladly offer you tips after we complete the extermination. We are serious about earning your trust. Call us today for a free quote and more information.
Schedule Your Free Inspection
Complete the form below to schedule your no obligation inspection with Pest Control Solutions Inc.