Effective Pest Management Solutions In Solera At Anthem, Nevada
When pests invade your Solera At Anthem property, they're more than just a nuisance. Invading insects, spiders, rodents, and other pests are capable of causing serious problems. Not only are they a threat to the structural integrity of your property, but they also pose a serious risk to your health. To keep your Solera At Anthem property free of destructive and dangerous pests, you need ongoing pest control services from Pest Control Solutions, Inc. We are proud to help keep your property free of pests throughout the entire year by utilizing the most effective pest control strategies and prevention methods available. Don't wait for pests to infest your property and threaten your peace of mind. Instead, turn to Pest Control Solutions, Inc. for excellent pest control solutions you can depend on year-round.
Residential Pest Control IN Solera At Anthem, NV
Pest infestations in your Solera At Anthem home are a serious cause for concern. Not only are pests capable of damaging your property and destroying your personal items, but they're also a threat to the health of you and your family. To avoid dealing with pest problems in and around your residential property, you need professional home pest control services from Pest Control Solutions, Inc. Our residential pest control services begin with a detailed inspection of your property to determine what pest problems you're facing and where pest activity is occurring. Then, we'll provide a customized initial treatment plan, based on the needs of your home. Partner with the professionals at Pest Control Solutions, Inc. today to schedule your free inspection.
What Solera At Anthem Residents Ought To Know About Pigeon Control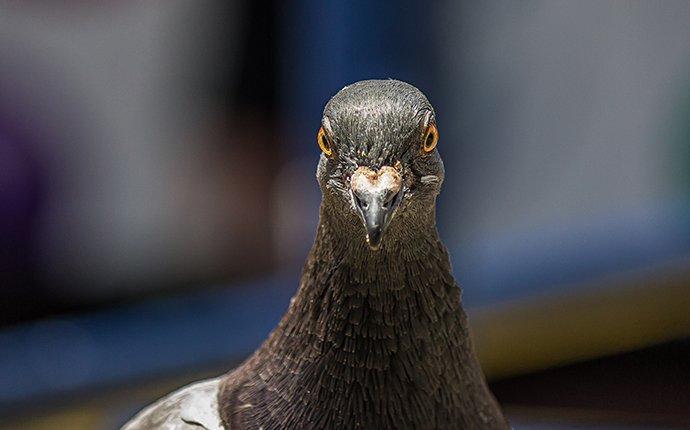 Many people enjoy bird watching. However, when pest birds such as pigeons take over your property, there's nothing enjoyable about it. In addition to leaving a mess everywhere and spreading illnesses through their droppings, pigeons also cause damage to any structures they use to roost. When it comes to dealing with pigeon problems, the professionals here at Pest Control Solutions, Inc. begin with a detailed inspection of your property to determine which control method is right for your situation. At Pest Control Solutions, Inc, we utilize a variety of pigeon control options, including critter guards, solar mesh, UV deterrents, and exclusion work. We implement services to help protect your property from pigeons by making the areas where pigeons nest and roost inaccessible. Take back your property from pigeons and other pests by partnering with the technicians at Pest Control Solutions, Inc. today.
Do Black Widow Spiders Live In Solera At Anthem?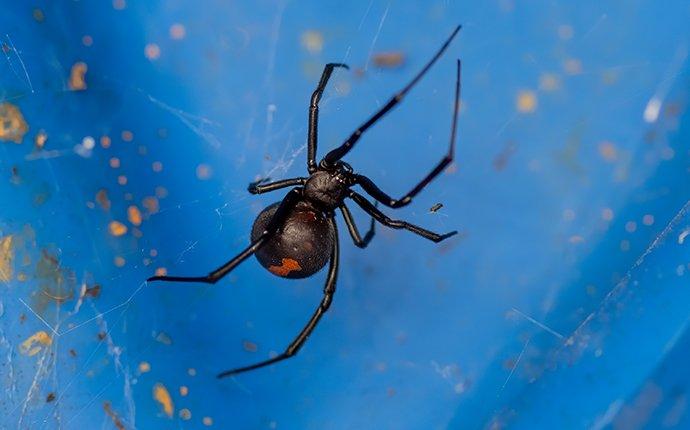 Spiders are a species of predatory arachnids. They have multiple eyes, eight legs, and venomous fangs used to bite and paralyze their prey. All spiders are venomous, but only a few spiders have venom strong enough to harm humans. Most spider bites cause minor pain and are harmless to your health. However, black widow spiders are common pests in the Las Vegas area and are considered dangerous pests. Bites from black widow spiders can cause mild to severe symptoms, depending on the person. Some of the most common symptoms include:
Severe back, chest, or belly pain
Intense chills, nausea, fever, or vomiting
Muscle cramps and spasms, which start at the site of the bite and then spread and increase in severity for up to 12 hours
Restlessness, stupor, or shock
Extremely high blood pressure
If you believe you've been bitten by a black widow spider, you should always seek medical attention right away. Although fatalities are rare, black widow spider bites are incredibly dangerous. To eliminate spiders from your Solera At Anthem home or business, don't hesitate to reach out to the skilled pest technicians here at Pest Control Solutions, Inc. today.
Guide To Cockroach Control In Solera At Solera At Anthem, NV
Cockroaches are filthy pests known for spreading all kinds of harmful bacteria, pathogens, and parasites. Unfortunately, our warm, humid climate provides the perfect conditions for cockroaches to thrive. Invading cockroaches are often found in warm, moist areas of your property, such as in kitchens, basements, and bathrooms. To prevent cockroaches from taking over your Solera At Anthem property, implement the following cockroach prevention tips.
Store leftover food items in plastic containers or the refrigerator.
Seal cracks, gaps, and crevices in your exterior walls, especially around areas where utilities enter your property.
Minimize all sources of excess moisture, such as water-damaged wood, clogged gutters, and leaking pipes.
Keep your kitchen and eating areas free of crumbs and food spills.
Clean under heavy appliances, such as refrigerators, dishwashers, and ovens.
If cockroaches are causing problems in or around your Solera At Anthem property, the professionals from Pest Control Solutions, Inc. can help. We're ready to eliminate your cockroach problems at their source and prevent them from returning. Give us a call today to get started on your first treatment.
Schedule Your Free Inspection
Complete the form below to schedule your no obligation inspection with Pest Control Solutions Inc.