Customized, Year-Round Pest Control Services In Southern Highlands, NV
Keeping pests out of your home or business can be difficult no matter where you live, and here in Southern Highlands is no exception. Our area is home to a wide range of pests including scorpions, bed bugs, cockroaches, rodents, and more. The most effective way to ensure your Southern Highlands property remains free of pests is by putting into place professional pest control services from Pest Control Solutions Inc. Our licensed pest technicians are proud to provide customized pest control services that are designed to fit your specific pest control needs. Don't wait for pests to invade your home or business and start causing problems. Instead, get in touch with the pest experts here at Pest Control Solutions Inc. today for complete residential and commercial pest control solutions.
Residential Pest Control In Southern Highlands, NV
It's not always easy to protect your home from pests. However, with the help of the dedicated pest professionals at Pest Control Solutions Inc, you can rest easy knowing that your Southern Highlands home is protected from all kinds of common pests. Our residential pest control services are tailored to meet your specific needs and may include:
Exterior perimeter treatments

Monitoring services

Pest baits, sprays, and dust

As-needed interior treatments

Follow-up treatments
No matter what pest problems you're facing, you can trust Pest Control Solutions Inc. to get rid of them in an effective, timely fashion. Give us a call today for more information about our residential pest control service offerings.
Why You Need Professional Scorpion Control In Southern Highlands, NV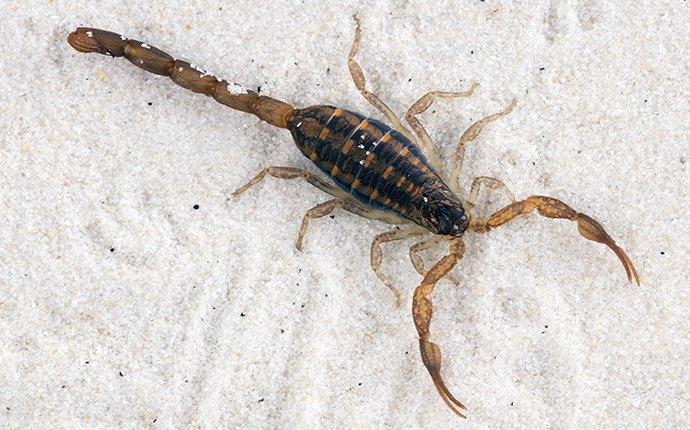 Scorpions are nocturnal pests that have two large pincers and long, barbed tails. These strong predators are related to spiders and are known for their venomous stings. Although scorpions are typically outdoor pests, they will move into Southern Highlands properties if their natural habitat is disrupted. Due to their potent venom and painful stings, scorpions are considered dangerous pests, which means professional pest control and prevention is very important. At Pest Control Solutions Inc, we offer a variety of solutions to identify, eliminate, and prevent scorpion infestations year-round. Get in touch with our experienced pest professionals today to ask about our scorpion control services.
Eight Interesting Facts About Bed Bugs In Southern Highlands, NV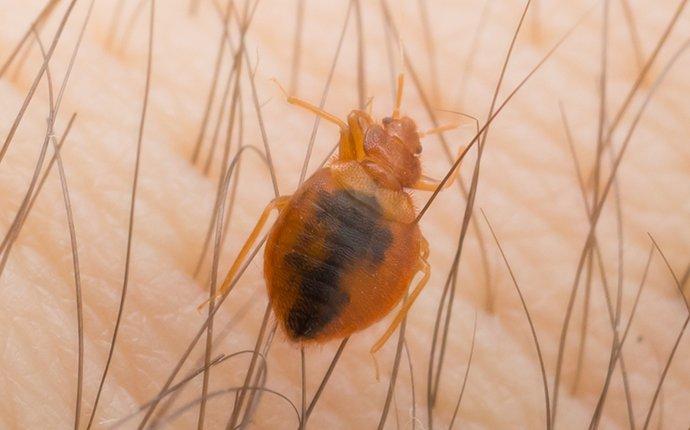 Bed bugs are small, reddish-brown pests with flat, oval bodies. They are known for getting into homes and businesses and feeding on the blood of humans. When it comes to avoiding these tiny, blood-feeding pests, it's important to understand more about their habits and behaviors. The professionals here at Pest Control Solutions Inc. have compiled this list of interesting bed bug facts to help property owners understand these sleep-wrecking pests:
Bed bugs are nocturnal, which means they hide during the day and only come out of their hiding spaces at night to feed on the blood of their sleeping victims.

Bed bugs are capable of hiding in very tight spaces, including underneath floorboards, inside furniture, behind wallpaper, and in electrical outlets.

Bed bugs can and will bite animals, but they prefer humans because of our wide areas of exposed skin.

Bed bugs can survive without a blood meal for over 5 months.

Bed bugs are hardy pests that can survive temperatures of nearly freezing to about 120 degrees, which is why they can be found in all 50 states.

Bed bugs contain a mild anesthetic in their saliva to avoid waking up their victims as they feed.

You are most likely to pick up bed bugs when you travel through public spaces, such as airports, movie theaters, and schools.

Bed bugs don't hop or fly. Instead, they hitch rides on the bags and belongings of unsuspecting individuals and will infest any building they end up in.
When bed bugs invade your Southern Highlands home or business, it's important to reach out for professional help right away. At Pest Control Solutions Inc. we've made it our goal to protect homeowners and business owners from all kinds of pests, including bed bugs. Don't hesitate to contact us today to learn more about how we deal with bed bug infestations.
Commercial Pest Control In Southern Highlands, NV
Pest infestations can damage the reputation of your business and disturb your loyal customers. As a Southern Highlands business owner, you deserve the best pest protection possible, which is why the professionals here at Pest Control Solutions Inc. are ready to help. We provide top-of-the-line commercial pest control services that are customized to suit the needs of your business industry. At Pest Control Solutions Inc, we understand that a small pest infestation can quickly get out of hand and become a major problem within your establishment. With over 25 years of pest control experience and long-lasting pest control methods, we are ready to defend your Southern Highlands property from the area's toughest pests. Reach out to us today to get started or schedule your free estimate.
Southern Highlands' Guide To Spider Control
There are a number of spiders in Southern Highlands that would love to make your house their home, but you may be surprised by their reason. Unlike many desert pests, spiders do not enter homes searching for our leftovers or shelter from varying temperatures. Instead, spiders are always on the lookout for new sources of pest prey. If you have increased spiders around your Southern Highlands home or business, a growing pest infestation is likely the cause.
By limiting the factors that attract small insects, you'll also lessen the chances of finding spiders. Other ways to limit spiders include sweeping away webs, which will discourage them from rebuilding and reducing indoor and outdoor clutter that provides spiders and other pests with places to hide. Professional pest control plans can also help to deter spider infestations in Southern Highlands.
How To Stop Cockroach Infestations Before They Happen In Southern Highlands
Cockroaches are all too common pests in Southern Highlands. In order to keep them out of your home or business, it is important to take preventative measures, including limiting the things that attract them: food, water, and shelter.
Keep cockroaches away from your Southern Highlands property with the following steps:
Store food in sealed containers, clean up spills promptly and make sure both indoor and outdoor trash cans are sealed.
Limit excess water by addressing any issues with plumbing, maintaining drainage systems, and using dehumidifiers.
Limit access points by sealing exterior walls and foundation cracks, installing weatherstripping around doors and windows, and repairing torn screens.
Professional pest control is also an important step in keeping cockroaches out of your Southern Highlands property.
For help with cockroaches and other pests, don't hesitate to contact the experts at Pest Control Solutions Inc.
Four Ways Ants Are Attracted To Your Southern Highlands Home
There are a number of different ant species that are likely to invade Southern Highlands' homes. While they create different problems and a range of hazards, they are all seeking the same basic resources. As with cockroaches, limiting ants' access to food, water, and shelter goes a long way to preventing them. Some of the most common ant attractants include:
Uncovered leftovers
Crumbs and residue from spills
Uncovered trash cans
Leaking pipes or condensation
Improper drainage creating pools of water
Pet food and bird feeders
Easy access points
Proper food and trash storage can go a long way towards deterring ants and other pests. By limiting attracting factors, you can reduce your risk of a new infestation. However, limiting these resources is not enough to combat an existing infestation. If despite your best efforts, ants have made it past your defenses - it's time to call the professionals. At Pest Control Solutions Inc., we can work with you to eliminate existing ant infestations and ensure they don't return.
How To Manage Stinging Insects In Your Southern Highlands Yard
If you have stinging insects like wasps and bees in your yard, it can create a lot of dangerous health hazards for your home and family. Multiple bee or wasp stings can lead to all kinds of medical conditions such as intense swelling, anaphylactic shock, and more. Unfortunately, bees and wasps can be very difficult to control on your own, but you can reduce their attraction to your property with the following methods:
Maintaining the lawn regularly
Storing outdoor trash properly
Trimming back tree branches
Spraying essential oil solutions around the yard
While all of these methods can be effective, nothing is as effective as removing wasp and bee nests with professional assistance. However, this is the most dangerous activity to do on your own because these pests are very territorial. That's why you should partner with a Pest Control Solutions Inc. professional before attempting to remove any nests on your own.
Allow our professionals to conduct a completely free, thorough inspection to get to the bottom of the issue and eradicate all of the nests with continuous services. Give us a call today to schedule your free inspection or get a free estimate on stinging insect control for your Southern Highlands property.
Schedule Your Free Inspection
Complete the form below to schedule your no obligation inspection with Pest Control Solutions Inc.