What Sun City Aliante Residents Need To Know About Scorpion Control
While scorpions may look quite scary when you encounter one in your home, understanding what brings them into your house and the best way to keep them out can help you stay safe in Sun City Aliante… otherwise known as scorpion country.

While many scorpion stings require medical attention, scorpions prefer to use their venom on the prey they actually want to capture like insects and other arachnids. Scorpions love feeding on insects and spiders, but they usually stick to the yard, hiding from the sun and hunting under rocks and lawn ornaments.

If you can keep pests out of your house, then scorpions probably won't end up in your home after chasing their pest prey through a crack or a crevice. By keeping your house clean, sealing up cracks and crevices, and keeping moisture issues to a minimum, you can create a much less appealing environment for pests inside your house.

If a scorpion does end up in your house, don't try and deal with it yourself. Trying to remove scorpions is a good way to end up getting stung. Instead, call Pest Control Solutions Inc for safe eradication of current scorpion problems and future prevention solutions.
Is Your Sun City Aliante, Nevada Home Overrun With Ants?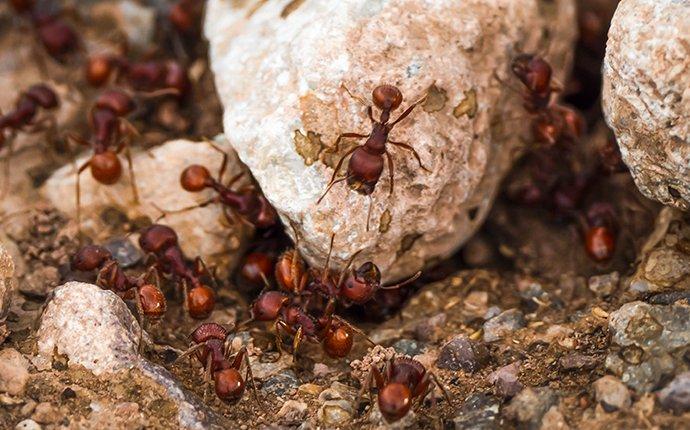 If you've got an ant problem in your Sun City Aliante home, there is good news and bad news. The bad news is that almost every home and property-invading ant species brings big problems onto your property. There are dangerous fire ants that remain in the yard, black ants that will carry bacteria into your house, and wood-damaging carpenter ants. The good news is that ant problems can be avoided. If you want to try and keep ants out of your house yourself, you can try the following methods:
Cleaning dining areas after meals
Storing food and trash properly
Vacuuming and mopping to limit loose crumbs
Sealing entry points
Reducing moisture issues
Taking care of the lawn
While these methods can be effective, ant problems tend to pop up when you least expect them. If you want guaranteed solutions to your current and future ant problems, then it's time to get the professional help you can count on. At Pest Control Solutions Inc, our cutting-edge treatments will not only keep ants out of your house, but they can also keep your lawn safe from dangerous fire ant mounds as well. Give us a call today to solve your ant problems with Pest Control Solutions Inc.
Schedule Your Free Inspection
Complete the form below to schedule your no obligation inspection with Pest Control Solutions Inc.