Pest Control In Torrance, California
Located in southwestern Los Angeles County, you'll find the quaint city of Torrance. Torrance is quite a large city, covering roughly 21 square miles, bounded by the Pacific Ocean on the west. Residents of Torrance embrace the city's mission of working to ensure everyone can enjoy an attractive, safe, clean, and enriching environment for a high quality of life.
At Pest Control Solutions Inc., we embrace that motto as well. Living a high quality of life is how we contribute to the city of Torrance by providing residents with safe and effective pest control solutions. As your Los Angeles county pest control professionals, we've been in the pest control industry for over 25 years and know a thing or two (or three) about the pests in the area and how to eradicate them properly. We pride ourselves on our innovative problem-solving, customized services, and proactive approach to pest control. We're proud of our ability to provide our services at affordable rates that meet any budget!
When it comes to safeguarding your Torrance home or business, there is no comparison to Pest Control Solutions Inc. We are proud members of the National Pest Management Association and honored to serve you. To find out how our residential and commercial pest control services will benefit you, give our team of experts a call today.
Residential Pest Control In Torrance
Owning a home is a big responsibility. If it's not leaky plumbing, then the refrigerator is going out, perhaps. It seems as though if it's not one thing, it's another. Now, with certain home maintenance issues, some are of greater importance than others and can be put off later, such as cosmetic issues like painting the walls a different color. However, there are specific issues that can't wait, and you need to fix them immediately. Having pests in your home falls into that category.
When pests enter your home, acting with a sense of urgency is key. The longer you wait to remove pests, the larger the infestation can get, making removal even harder. In addition, pests in your home for extended periods make you and your family more susceptible to harmful diseases and pathogens they spread and potential structural safety risks in your home. Simply put, pests don't belong in your home at any time.
At Pest Control Solutions Inc., we offer free inspections of your home to get a better idea of precisely what type of pest problems you're experiencing. From there, we provide a customized home pest control treatment plan to eliminate active infestations and prevent new ones. Lastly, we'll return to your home on a scheduled, regular basis to ensure your home remains pest-free.
There's no long, drawn-out process with us because there's no need for one. We've been in the pest control industry for over 25 years and have extensive knowledge of effective pest control solutions. If you want your pest problem solved, give Pest Control Solutions Inc. a call.
All The Ways Ants Get Into Your Torrance Home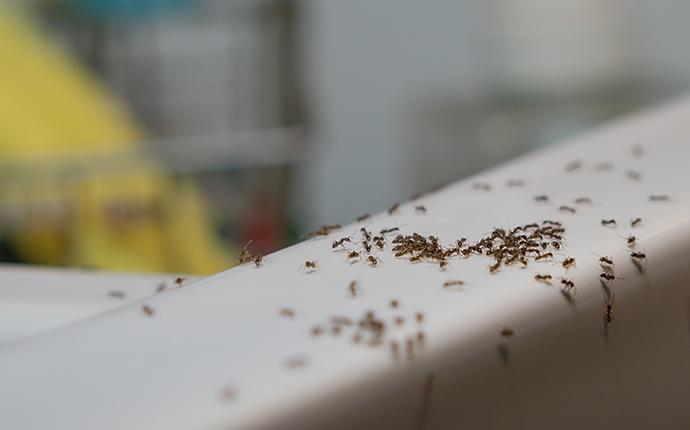 The ants of Torrance aren't exactly what you would see in the old cartoons carrying extremely large pieces of food on their backs; these ants are a little more strategic. Nonetheless, whether in cartoons or real life, ants invading spaces is a true commonality.
One thing to note about ants that's impressive is that while they can see, they don't see very well. So when they invade homes, they're relying primarily on their senses of touch, smell, and vibrations—knowing that it can be hard to imagine how large colonies of ants get inside homes with poor vision, but they have significantly heightened senses.
So how do they get inside your home? It's not like you have a big sign posted that says "All you can eat for ants" posted in your yard. With any type of pests, especially ants, you want to pay close attention to potential entry points since they're small.
Here are areas where ants commonly enter homes:
Windows and doors
Utility lines
Cracks in your home's exterior or foundation
Inside floors
Toys or other objects outdoors that you bring inside
Of course, when you have food and crumbs inside your home, ants will pick up the scent. Ants can actually smell the food as far as 10.8 feet away! So regular cleaning and disinfecting will go a long way in keeping ants away. However, once you have an infestation, only professional ant control services will get rid of them effectively. Contact Pest Control Solutions Inc. to remove invasive ants from your home.
Tips For A Cockroach-Free Torrance, CA Home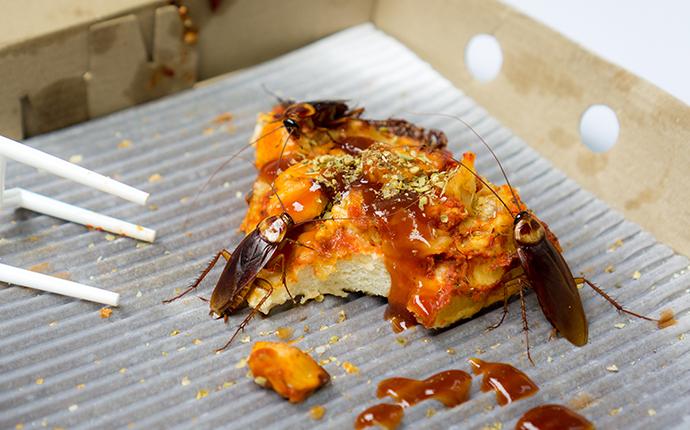 The moment you see cockroaches in your Torrance home, there's no need to worry or panic about whether your home is dirty or anything, as it's likely not. True enough, cockroaches prefer homes with more conducive conditions like food crumbs and clutter, but cockroaches don't determine the type of home you keep.
According to the United States Census Bureau, 124 million homes in the U.S. see roaches in their homes. Therefore, if you're seeing them, you're not alone. However, it is a sign that you need pest control services and preventative action before cockroaches become an even bigger problem.
Here are a few tips to keep cockroaches out of your home:
Vacuum regularly.
Limit eating to the kitchen and dining areas.
Ensure your home is clean and free of food debris.
Before bringing them into your home, always inspect any furniture, appliances, packages, or potted plants for cockroaches.
Exclude cockroaches from your home by fixing cracks in the foundation, installing door sweeps, and repairing torn screens.
Get rid of any clutter in your home.
Remove garbage daily.
Store trash outside in bins with locking lids.
Repair leaking pipes, fixtures, or other damaged water fixtures.
Keep all your food and your pet's food in plastic, glass, or metal containers with locking lids.
Before implementing these preventive methods, you'll first need to contact Pest Control Solutions Inc. for proper cockroach removal. Once we've removed the cockroach infestation, you can apply these methods. Give us a call to schedule your appointment.
Commercial Pest Control In Torrance
'Business as usual' is the phrase used to describe the standard daily operations without any changes; this is a phrase you can probably use to describe your business until pests enter. So what would be called? 'Business as unusual?' At Pest Control Solutions Inc., we call that 'a problem.'
As a business owner, you have enough on your plate, so to throw pests into the mix, you have an even bigger problem on your hands. Pests compromise the health and safety of yourself, your employees, and your customers, threaten your business's structural integrity, and your business reputation is on the line as well. These reasons confirm the Center for Economics and Business Research report stating that damages from pests extend well beyond financial loss.
With commercial pest control services from Pest Control Solutions Inc., you can rest assured knowing that your business is in good hands. We offer innovative solutions and provide our pest-free guarantee, customized plans, and full-service treatments. No matter what industry you're in, pests will make their grand entrance and never want to leave. Call our expert technicians today to get your services started.
Schedule Your Free Inspection
Complete the form below to schedule your no obligation inspection with Pest Control Solutions Inc.