Effective Pest Management Solutions In Walnut Creek, CA
Walnut Creek, CA, is a vibrant, family-oriented community located in the East Bay Region of the San Francisco Bay Area. Our town is filled with century-old buildings, and a lot of personality. However, it's also filled with pest attractants, and that means our homes and businesses are vulnerable to the nightmare of pest infestation. If you want to effectively protect your Walnut Creek property from pest infestation, it's important to rely on a team of qualified pest professionals.

Welcome to Pest Control Solutions Inc., your go-to source for quality residential and commercial pest control services. We are proud to service properties throughout Contra Costa County and the surrounding areas, offering complete pest protection that local property owners can feel good about. Our company has over 25 years of experience in the world of professional pest control. Call us today to get your free estimate and inspection.
Residential Pest Control In Walnut Creek, CA
Here at Pest Control Solutions Inc., we offer comprehensive residential pest control solutions that Walnut Creek property owners can depend on. Our team makes sure to get ahead of the infestation in order to treat the source of the problem, not just the symptoms. We are a solution-oriented team of pest professionals, with a steadfast commitment to exceptional customer service.

After thoroughly identifying the nature of your pest problem, we customize a treatment strategy for your home, working with you to develop the right approach. We offer natural, green pest solutions using a wide array of treatment methods, such as baits, sprays, dusts, and monitoring devices. Whatever pest problem you're facing, get in touch with us today for the professional protection you deserve. We're here to help.
The Benefits Of Commercial Bird Control In Walnut Creek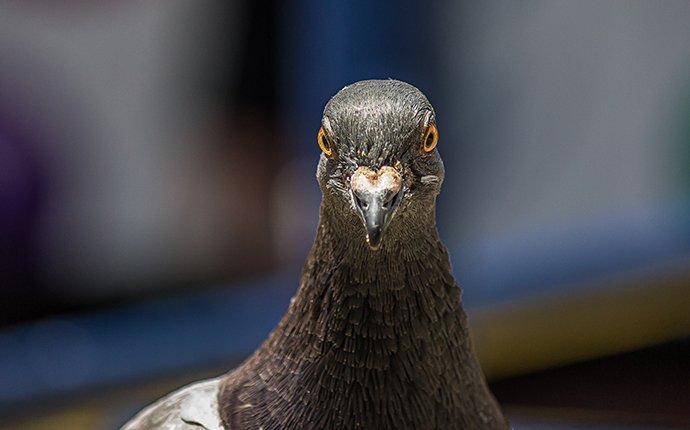 If birds get into your Walnut Creek business, they pose a variety of dangers to those inside of the structure. When looking for a place to nest, they can get into your attic, vent systems, chimney, etc. They begin nesting, laying their eggs, and spreading their populations throughout your facility. This can have a lot of serious consequences, which is why it's important to rely on protection from the pest professionals.

There are notable benefits of professional commercial bird control services. Consider the fact that birds build nests in remote areas that are sometimes hard to access. Only the professionals can perform a full sweep of the premises, and treat hard-to-reach harborage areas. The experts can detect conducive pest conditions throughout your business, implementing the necessary structural and habitat modifications to keep birds from intruding.

At the end of the day, the property damage and contamination caused by bird infestation can be very serious, and it's wise to secure protection from the pest professionals. Pest Control Solutions Inc. provides effective bird control and prevention services that guarantee year-round protection for your business. Reach out to get your detailed quote, and we'll get the ball rolling.
What Attracts Stinging Insects To Walnut Creek Yards?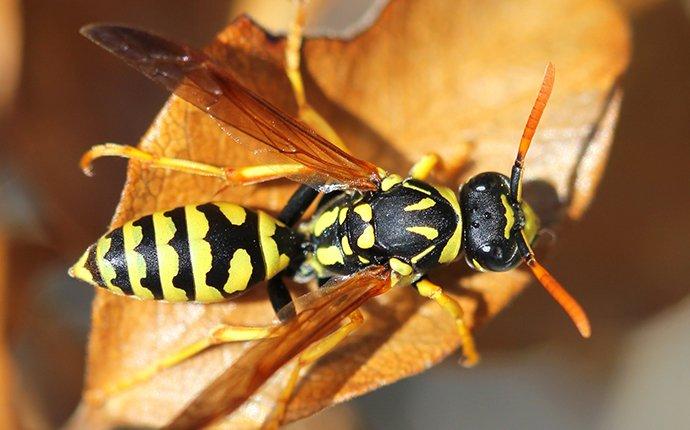 Stinging insects are outdoor pests that are present all year-round here in Walnut Creek. They can become a real problem, and it's important to understand why they come around in the first place. They're drawn to our yards in search of two things: shelter and food.
Shelter - Stinging insects like to dig and burrow in areas with thin grass. They tend to nest near the ground, and are drawn to the open space throughout your yard.

Food - Their two main food sources are other insects, and nectar. They prey on a wide variety of garden pests like cicadas, spiders, and other creepy crawlers. They also act as pollinators, attracted to sources of nectar throughout the garden.
Between the selection of bugs and nectar-filled plants, to the ample space to nest throughout the yard, there are a number of reasons why your Walnut Creek property attracts stinging insects. The best way to deal with stinging insects is to call in the pros. Reach out to Pest Control Solutions Inc. today to address all of your stinging insect control and prevention needs.
Commercial Pest Control In Walnut Creek, CA
Pests are drawn to the ample sources of food, water, and shelter throughout your commercial facility. No matter what business you're in, it's important to secure total protection from pest activity, and that's what we're here for. The team at Pest Control Solutions Inc. offers year-round commercial pest control services that Walnut Creek business owners can count on.

We service a broad range of facilities, such as restaurants, state and federal facilities, property management, multi-housing units, and food processing plants. From start to finish, we're here to walk you through every step of the process. Call us today to discuss your commercial pest control needs, and we will schedule your thorough inspection as soon as possible.
Schedule Your Free Inspection
Complete the form below to schedule your no obligation inspection with Pest Control Solutions Inc.