Effective Pest Management Solutions In Winchester, CA
Winchester is a small but growing community in southern California's Riverside County. Located about an hour outside of Los Angeles, Winchester boasts all the best of rural and city living, featuring great weather year-round and easy access to nearby Diamond Valley Lake. Unfortunately, like other great communities in California, one problem persists in Winchester: pests. Bed bugs, ants, termites, rodents, and other problematic pests can make your life a living nightmare if you allow them to linger within your home or business.
Luckily, Pest Control Solutions is here to help with effective and long-lasting pest control solutions. Pest Control Solutions Inc is proud to be a part of Winchester's bold decision, providing customized home pest control options to every client. Call today to discover the ways we could best serve you.
Residential Pest Control In Winchester, CA
With over a quarter-century of combined experience in the residential pest control industry, the dedicated crew at Pest Control Solutions Inc continues to pioneer new and exciting ways of keeping your Winchester home safe. We rely on both tradition, skill, and intuition to eliminate pests from your area. It's what we do best!
Once you schedule a service with our team, we jump into action by treating areas like:
The exterior perimeter
Any walkways or water boxes
Attached Garages
Moist interior rooms
Bathrooms and Kitchens
Entryways
Call to book a residential pest control plan with Pest Control Solutions Inc.
Commercial Pest Control In Winchester
A pest problem can develop in your business at nearly any point throughout the year, and many times, it happens without notice. Rather than wait for a pest problem to happen or try to deal with it yourself, look no further than Pest Control Solutions for Winchester pest control that you can trust. Our company has more than 25 years of experience working with local businesses, so we understand your needs firsthand. We specialize in providing completely customized pest control solutions that can handle a wide variety of pests that range from bed bugs to ants.
When you call us, we'll begin by performing a comprehensive property inspection. This will allow our technicians to better understand the intricacies of your business and hear your concerns. We'll check for signs of pest activity as well as entry points and any conducive conditions. Once we've identified pest pressures, we'll develop a unique plan for you. Everything down to the frequency of our visits will be built around your needs. By routinely following up with you, we'll be able to identify any potential issues and stop them before they arise.

In addition to our general pest control offerings, we also provide specific services for pest birds, bed bugs, and cockroaches. All of our services also come with our pest-free guarantee. For more information on commercial pest control, call us today.
Winchester Homeowners Guide To Ant Prevention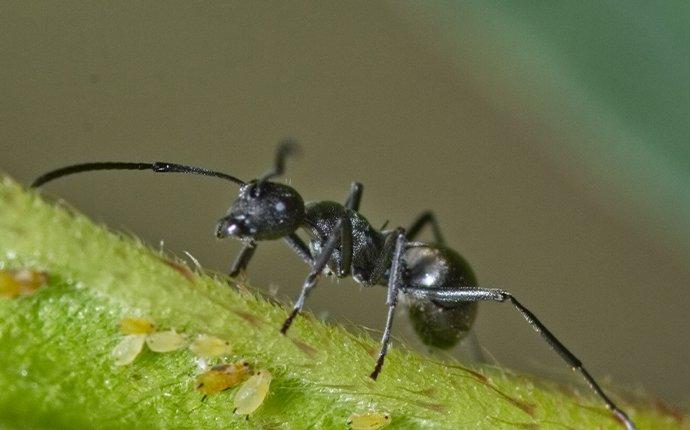 Ants are an aggravating and overwhelming pest in the Winchester area. With dozens of species present in local backyards, it can be difficult to know just how to approach their treatment and prevention.
Before ants ever make it to your Winchester property, follow these helpful next steps:
Ensure that no food or water sources are being left out for ants to find. This includes cleaning up after any outdoor parties or barbecues.
Store trash in a properly sealed container, especially if left in bags outside. Remove indoor trash from the home at least once per week.
Keep the yard well maintained and the grass cut short. If any trees or shrubs are becoming too large to handle, have these pruned as well.
It is not possible to prevent all ant species from taking up residence on your lawn. However, there are many things you can do to discourage them from scouting the area. Some prevention techniques are good enough to keep ants outside the yard entirely. But if you imagine that your ant prevention techniques will rid you of all pest activity, you will be sorely disappointed.
Let the team at Pest Control Solutions Inc find a way to help you thrive. Call today to secure an ant treatment program at your earliest convenience.
How To Keep Scorpions Out Of Your Home In Winchester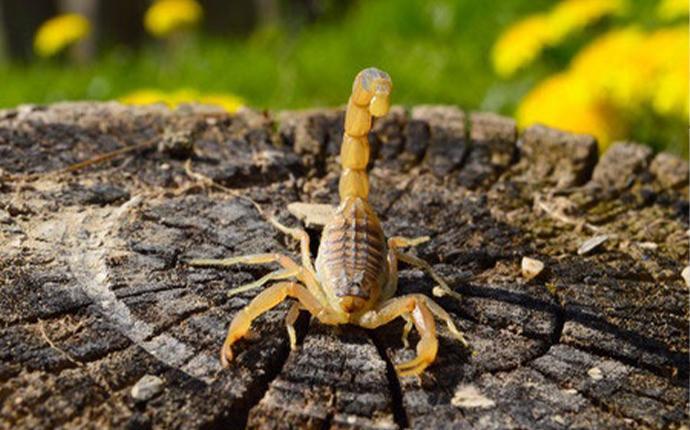 Scorpions are hardly the type to infest homes in Winchester. However, this doesn't make it impossible for them. Most scorpions tend to infest the back or front yards of commercial and residential facilities. They hide underneath rocks, inside children's play equipment, and near shrubbery that gives them a break from the sun. Scorpions may begin to encroach upon your property during intense temperature fluctuations, or strange weather patterns. If you think or know that you have seen a scorpion near the house, leave it alone as much as possible. Do not attempt to pick up or eliminate the scorpion on your own.
What you can do to keep scorpions out of your Winchester home is:
Use waterproof caulking to seal up any holes that scorpions could take advantage of.
Control other pest species that could be attracting the scorpions inside the house.
Invest in a high-quality scorpion control plan from the team at Pest Control Solutions Inc.
Get your home inspection on our books today by calling the Winchester office of Pest Control Solutions Inc.
Bed Bug Control Techniques For Residents In Winchester
The prevention of bed bugs is absolutely critical, especially in California. With so many people traveling to and from the State, Winchester is threatened by bed bug activity, infestations, and a myriad of future problems. If your home does not have a clearly defined bed bug control system in place, it is urged that you create one right away.
The best and most trusted bed bug control techniques currently include:
Inspecting items or second hand furniture for signs of bed bugs before purchase.
Washing all clothing items on the highest heat setting after returning from a trip.
Storing all bags, backpacks, and luggage off the floor while in a bedbug hotspot. Bed bug hotspots may include bus stations, hotels, airport terminals, and other places where a high volume of traffic is present.
Inspecting your home for the signs of bed bugs regularly. This can be confirmed with the help of a local pest control agency such as Pest Control Solutions Inc.
At Pest Control Solutions Inc, we don't just solve bed bug problems: we solve them indefinitely! Get a handle on your situation by completing an online contact form today.
What To Do About Bees On Your Winchester Property
Bees are some of the most important pollinators in our ecosystem; however, when they congregate around your Winchester property, they can be potentially harmful to your health and even cause property damage. Instead of hoping that bees will go away, try bee control in Winchester from Pest Control Solutions. With over 25 years of experience, our team is uniquely equipped to address your bee concerns. Our technicians are highly trained and have the tools that are required to effectively eliminate bees without disturbing your daily life.

When you first call us, we'll provide you with a meticulous property inspection that's of no cost to you. During this step, our technicians will search for signs of bee activity as well as any hives. Once we've located their nesting sites, we'll develop a customized treatment approach for you that utilizes safe methods. We follow "out of the box" thinking for stinging insects like bees and work with homeowners to find lasting solutions. Each of our services comes with a pest-free guarantee, so we'll follow up with you and perform free re-treatments as necessary to get rid of bees. For more information on bee removal, call us today.
Identifying A Beetle Infestation In Your Winchester Home
Beetles are a common pest problem for many Winchester homeowners, but in most cases, you may never see the actual problem pests that you've encountered. Many times, beetles live outside in lush gardens or over-watered mulch. If you are lucky enough to spot them, then you likely have an infestation. Other signs of infestations can be chewed leaves and fruits; damage to furniture, clothes, and other fabrics; piles of discarded skins; beetles crawling on your walls; and carpets that have been eaten away at.

If you suspect that your home has encountered a beetle infestation, the smartest call to make is to Pest Control Solutions. We offer beetle control services as part of our customized residential programs. Our skilled technicians always perform scrupulous property evaluations in order to understand the full extent of your pest problems and by customizing the treatments that we perform, you won't have to be concerned about beetles again. For more information on beetle control for your home, please call us today.
What To Do About Centipedes In Your Winchester Home
If you find centipedes in your home, there's not much need to worry, since they are a nuisance pest. That said, you still don't want an abundant population to take over because they can eat away at personal belongings and attract other, more serious pests. Centipedes are lured into homes like yours primarily because of moist conditions that you can't control.
Rather than try to prevent centipedes on your own, try pest control in Winchester from Pest Control Solutions. Our company brings more than 25 years of local pest experience to each home that we service, so you're in good hands. When you first contact us, we waste no time and start right away with a property evaluation. This helps our technicians understand where centipedes are congregating and where their access points are.

Once we've gathered the necessary information, we'll develop a unique treatment program for your home that will eliminate active centipedes and work to prevent future issues. Some of the areas that we might treat during this process include kitchens, bathrooms, where water lines enter your home, and exterior perimeters. In order to control centipedes in the long term, we'll return on a regular basis to perform re-treatments and further inspections. For more information on centipede control for your home, call us today.
Schedule Your Free Inspection
Complete the form below to schedule your no obligation inspection with Pest Control Solutions Inc.