Effective Pest Management Solutions In Winchester, CA
Winchester is a small but growing community in southern California's Riverside County. Located about an hour outside of Los Angeles, Winchester boasts all the best of rural and city living, featuring great weather year-round and easy access to nearby Diamond Valley Lake. Unfortunately, like other great communities in California, one problem persists in Winchester: pests. Bed bugs, ants, termites, rodents, and other problematic pests can make your life a living nightmare if you allow them to linger within your home or business.
Luckily, Pest Control Solutions is here to help with effective and long-lasting pest control solutions. Pest Control Solutions Inc is proud to be a part of Winchester's bold decision, providing customized home pest control options to every client. Call today to discover the ways we could best serve you.
Residential Pest Control In Winchester, CA
With over a quarter-century of combined experience in the residential pest control industry, the dedicated crew at Pest Control Solutions Inc continues to pioneer new and exciting ways of keeping your Winchester home safe. We rely on both tradition, skill, and intuition to eliminate pests from your area. It's what we do best!
Once you schedule a service with our team, we jump into action by treating areas like:
The exterior perimeter
Any walkways or water boxes
Attached Garages
Moist interior rooms
Bathrooms and Kitchens
Entryways
Call to book a residential pest control plan with Pest Control Solutions Inc.
Winchester Homeowners Guide To Ant Prevention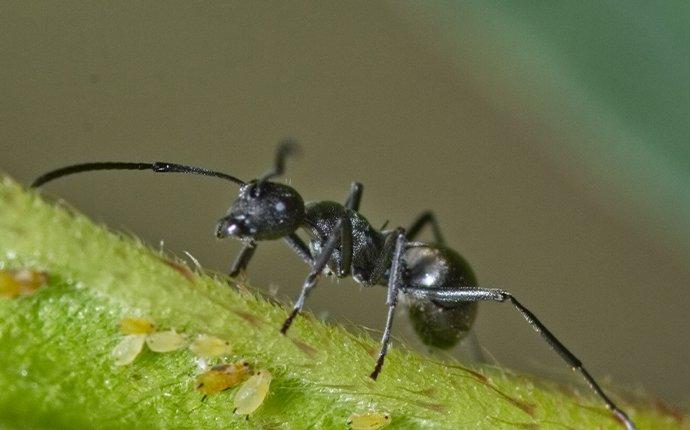 Ants are an aggravating and overwhelming pest in the Winchester area. With dozens of species present in local backyards, it can be difficult to know just how to approach their treatment and prevention.
Before ants ever make it to your Winchester property, follow these helpful next steps:
Ensure that no food or water sources are being left out for ants to find. This includes cleaning up after any outdoor parties or barbecues.
Store trash in a properly sealed container, especially if left in bags outside. Remove indoor trash from the home at least once per week.
Keep the yard well maintained and the grass cut short. If any trees or shrubs are becoming too large to handle, have these pruned as well.
It is not possible to prevent all ant species from taking up residence on your lawn. However, there are many things you can do to discourage them from scouting the area. Some prevention techniques are good enough to keep ants outside the yard entirely. But if you imagine that your ant prevention techniques will rid you of all pest activity, you will be sorely disappointed.
Let the team at Pest Control Solutions Inc find a way to help you thrive. Call today to secure an ant treatment program at your earliest convenience.
How To Keep Scorpions Out Of Your Home In Winchester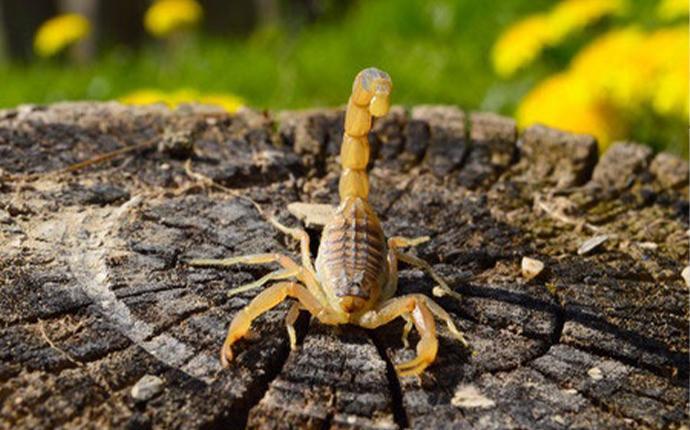 Scorpions are hardly the type to infest homes in Winchester. However, this doesn't make it impossible for them. Most scorpions tend to infest the back or front yards of commercial and residential facilities. They hide underneath rocks, inside children's play equipment, and near shrubbery that gives them a break from the sun. Scorpions may begin to encroach upon your property during intense temperature fluctuations, or strange weather patterns. If you think or know that you have seen a scorpion near the house, leave it alone as much as possible. Do not attempt to pick up or eliminate the scorpion on your own.
What you can do to keep scorpions out of your Winchester home is:
Use waterproof caulking to seal up any holes that scorpions could take advantage of.
Control other pest species that could be attracting the scorpions inside the house.
Invest in a high-quality scorpion control plan from the team at Pest Control Solutions Inc.
Get your home inspection on our books today by calling the Winchester office of Pest Control Solutions Inc.
Bed Bug Control Techniques For Residents In Winchester
The prevention of bed bugs is absolutely critical, especially in California. With so many people traveling to and from the State, Winchester is threatened by bed bug activity, infestations, and a myriad of future problems. If your home does not have a clearly defined bed bug control system in place, it is urged that you create one right away.
The best and most trusted bed bug control techniques currently include:
Inspecting items or second hand furniture for signs of bed bugs before purchase.
Washing all clothing items on the highest heat setting after returning from a trip.
Storing all bags, backpacks, and luggage off the floor while in a bedbug hotspot. Bed bug hotspots may include bus stations, hotels, airport terminals, and other places where a high volume of traffic is present.
Inspecting your home for the signs of bed bugs regularly. This can be confirmed with the help of a local pest control agency such as Pest Control Solutions Inc.
At Pest Control Solutions Inc, we don't just solve bed bug problems: we solve them indefinitely! Get a handle on your situation by completing an online contact form today.
Schedule Your Free Inspection
Complete the form below to schedule your no obligation inspection with Pest Control Solutions Inc.