Effective Pest Management Solutions In Los Angeles, California
Los Angeles is a city in California that is known for its warm weather, sunny skies and humid air, so those who prefer to stay away from cold and snow feel right at home when they visit or move to this city. Because it's a big city with a lot to offer, Los Angeles attracts tons of tourists each year.
The people, though, are not the only ones who enjoy the nice weather. A range of pests will get into your home or place of business to make trouble if you don't do something to stop them, and the situation can quickly get out of hand. Learn about Pest Control Solutions Inc. and what they can do for you if you have a pest problem you would like to contain. Our team is happy to help in any way they can, and we strive to give each client amazing results.
The Consequences Of Cockroaches In Los Angeles, CA
Cockroaches cause a lot of health issues due to their lack of sanitation. Cockroaches are filthy pests that travel through our homes and businesses, leaving behind bacteria-ridden droppings everywhere they go. These droppings include feces, saliva, and shed skin, all of which contain allergens and disease-causing pathogens. Some of the adverse health conditions linked to cockroaches include asthma, stomach sickness, viral diseases, dysentery, cholera, leprosy, parasitic worms, and many others.
To effectively protect yourself from these serious health problems, you should do everything you can to avoid cockroaches from entering your property. If you suspect any sort of cockroach activity on your Los Angeles property, the best way to deal with the situation is to contact the professionals at Pest Control Solutions Inc. Our team of experienced pest technicians provides comprehensive cockroach extermination and control services that give you the protection you deserve. Call us to set up your complimentary inspection.
Residential Pest Control In Los Angeles, CA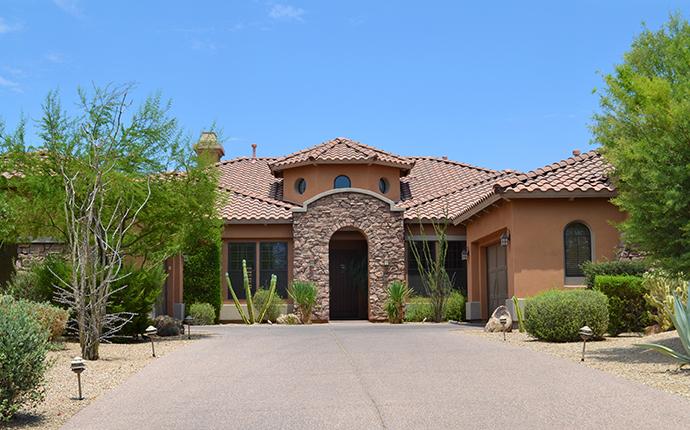 If termites, bees, bed bugs, rodents or other pests have gotten into your home to cause problems, you are likely wondering where you should turn for help and support.
Pests that make their way into your home can taint your food and cause many issues you will want to avoid. Some of them can spread harmful pathogens, but others will damage your property before you know it.
Don't let pests take over your home when they invite themselves inside. You can contact our team for residential pest control services on which you can depend, and you will be glad you did when you see us in action.
Dedicated to meeting your needs at each step, we will find and remove the pests that have overstayed their welcome.
Commercial Pest Control In Los Angeles, CA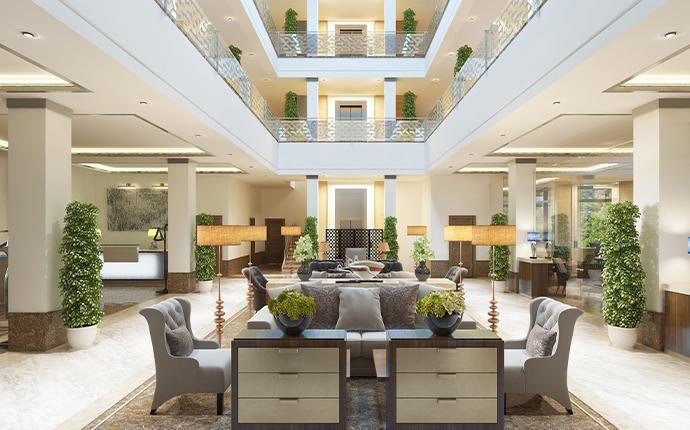 Dealing with a pest outbreak when you run or manage a business is not always simple or easy.
Business owners have a lot at risk when pests enter their establishments, and one bad review is all that it takes to destroy your reputation. The health department could even shut you down if it discovers the pest problem with which you are dealing, and you must avoid that roadblock.
At Pest Control Solutions Inc., we know how important it is for you to maintain a positive reputation with your customers, and we are here to give you a hand with commercial pest control services in Los Angeles.
Whether you are facing rodents, bed bugs, bees or something else, we can get the job done and provide you with peace of mind.
How To Identify Bed Bug Activity In Your Los Angeles, CA Home Or Business
Though they're small in size, bed bugs can cause large-scale infestation. Their ability to hide out for a long time without feeding can cause an infestation to go undetected for lengthy periods, allowing the population to grow and grow until it becomes completely unmanageable. Even though it can be very hard to detect a bed bug infestation, there are a few common signs that you can be on the lookout for.
You may find little red spots on the sheets and bedding. These are bloodstains leftover after a bed bug feeds on their host's blood. There may be small brown spots on furniture, linens, and other areas. These are excrement spots left behind by the bed bugs as they travel from one item to the next. If you wake up with a line of small red bites that wasn't there when you went to sleep, there's a good chance you have a bed bug infestation.
If you're worried about bed bugs in your Los Angeles home and/or business, it's important to reach out to pest professionals right away. The sooner we're able to address the infestation, the more likely we are to keep it from spreading. Call Pest Control Solutions Inc. today to hear about our complete bed bug extermination treatments and we'll schedule your inspection as soon as possible.
All The Problems Fire Ants Bring To Los Angeles Properties
Living in Los Angeles is exciting for a reason, and that doesn't involve fire ants. This species is nearly impossible to see with the naked eye but they make their presence known. Fire ants are often associated with the mounds that they build in yards and around greenery, which is how people often disrupt them without being aware that they exist. Pets and children are at even more risk of disturbing a nest because they are more likely to be less cognizant of mounds than adults. If fire ants perceive a threat, they are known to sting a person repeatedly and as a group, which can lead to a series of health issues that are amplified when there are numerous ants present. Some of the dangers that they cause include dizziness, hives, diarrhea, fever, and even anaphylaxis. Aside from the common health issues that fire ants are linked to, they can also be an issue for property owners because they eat away at crops and plants.
At Pest Control Solutions Inc, we provide homeowners and businesses with ant-specific services that directly target fire ants and the conditions that attract them. We set traps, make product applications, and provide prevention education in order to ensure complete elimination. For more information on fire ant control in Los Angeles, contact us today.
Answering Los Angeles's Most Commonly Asked Ground Beetle Questions
The ground beetle is one of Los Angeles' frequent invaders but what do residents know about them? Here are some of local residents' most commonly asked questions:
What does the ground beetle look like? This pest is large in size and has several sets of hairy legs, pronounced antennae, and a set of front pincers that are hard to miss. They are typically black in coloring but may sometimes have a metallic effect.
Why do I have ground beetles around my property? Light is one of the easiest ways for these pests to find their way inside of the home or a building, and cracks and crevices simply make it easier for them to do so. They are also attracted to yard debris and landscaping because they prefer to live outdoors.
When are they most active? Ground beetles become a bigger issue around summertime and are most active at night.
Are ground beetles harmful to my health? While the ground beetle may have an intimidating appearance, they rarely bite people and are not known to cause any serious health issues.
The team at Pest Control Solutions Inc specializes in solution-oriented methods that eliminate ground beetle problems and deter them from becoming an issue in the future. We accomplish this goal while also maintaining a safe environment for our customers. For more information on ground beetle control, contact us today.
Secret To Effective Centipede & Millipede Control For Your Los Angeles Property
Whether you're aware of this fact or not, centipedes and millipedes are two pests in Los Angeles that are some of the most difficult to prevent. They are primarily attracted to pockets of moisture around your Los Angeles property, which can include leaks, faucets that aren't shut off properly, sweating toilets, or simply due to the fact that you have pipes and a sewer system. These pests are also very crafty and able to slither through small openings and use plumbing mechanisms as a way to gain entrance to your property.
The secret to preventing and eliminating these pests is professional help from Pest Control Solutions Inc. Our ability to provide customized treatment programs allows our skilled technicians to pinpoint the exact cause of your millipede and centipede problems and treat the root cause. We'll perform a comprehensive property inspection to address wet areas, bathrooms, kitchens, and other key ways that these pests launch their invasion. And from there, we use a combination of baits, sprays, and dusts in order to draw out any pest activity while also taking an active stance against new issues. By returning to your property on a regular basis, we'll be able to keep these pests from ever becoming a problem again.
For more information on our centipede and millipede control, contact us today.
The Truth About House Flies In Your Los Angeles Home
House flies in Los Angeles are an absolute nuisance once they've found their way inside of your property. They can enter your home through gaps around doors, torn window screens, or even your plumbing. Their main objective is to access food residue and water, including stagnant water. While they are primarily viewed as a nuisance, the house fly can also cause dysentery and food poisoning if they're able to contaminate your food.
At Pest Control Solutions Inc, we provide homeowners with continuing support for house flies because we understand how persistent of an issue they can be. Our customized treatments will address any issues with house flies that you have as well as create a barrier between your household and future issues. For more information on our house fly protection services, please call us today.
Why You Should Choose Us
Since many pest control companies are in the area, you could be asking yourself why you should enlist us. Our inspections and treatments are certified by the Federal Housing Administration, but that's only the beginning. We provide prompt, same-day reports that highlight the pests we have contained and future steps you can take to protect yourself.
Some people think that a general approach to pest control can work, but it won't give you the best possible results. We focus on offering unique strategies and treatment options that meet the needs of each client who comes to us. Each pest infestation has its own set of challenges, and we are ready to solve the problem in a way that makes sense for you.
When pests strike, taking fast action is essential if you don't want the problem to progress. Without wasting time, reach out to the passionate experts at Pest Control Solutions Inc., and we won't let you down. Whether you own a home or run a business, we will contain the threat and let you reclaim your property. If you have a pest problem and don't know where to turn, pick up your phone and contact us today.
Schedule Your Free Inspection
Complete the form below to schedule your no obligation inspection with Pest Control Solutions Inc.