Effective Pest Management Solutions In Los Angeles, California
Los Angeles is known for its warm weather, sunny skies and humid air, so those who prefer to stay away from cold and snow feel right at home when they visit or move to this city. Because it's a big city with a lot to offer, Los Angeles attracts tons of tourists each year.
The people, though, are not the only ones who enjoy the nice weather. A range of pests will get into your home or place of business to make trouble if you don't do something to stop them, and the situation can quickly get out of hand. Learn about Pest Control Solutions Inc. and what they can do for you if you have a pest problem you would like to contain. Our team is happy to help in any way they can, and we strive to give each client amazing results.
The Consequences Of Cockroaches In Los Angeles, CA
Cockroaches cause a lot of health issues due to their lack of sanitation. As these filthy pests travel through our homes and businesses, they leave behind bacteria-ridden droppings everywhere they go. These droppings include feces, saliva, and shed skin, all of which contain allergens and disease-causing pathogens. Some of the adverse health conditions linked to cockroaches include asthma, stomach sickness, viral diseases, dysentery, cholera, leprosy, parasitic worms, and many others.
To effectively protect yourself from these serious health problems, you should do everything you can to avoid cockroaches from entering your property. If you suspect any sort of cockroach activity on your Los Angeles property, the best way to deal with the situation is to contact the professionals at Pest Control Solutions Inc. Our team of experienced pest technicians provides comprehensive cockroach extermination and control services that give you the protection you deserve. Call us to set up your complimentary inspection.
Residential Pest Control In Los Angeles, CA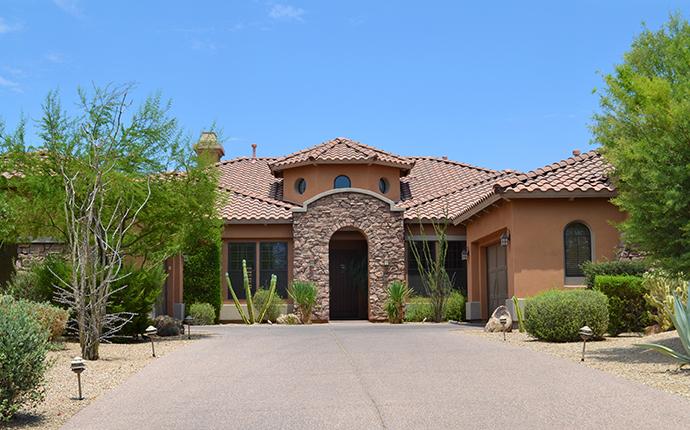 If termites, bees, bed bugs, rodents or other pests have gotten into your home to cause problems, you are likely wondering where you should turn for help and support.
Pests that make their way into your home can taint your food and cause many issues you will want to avoid. Some of them can spread harmful pathogens, but others will damage your property before you know it.
Don't let pests take over your home when they invite themselves inside. You can contact our team for residential pest control services on which you can depend, and you will be glad you did when you see us in action.
Dedicated to meeting your needs at each step, we will find and remove the pests that have overstayed their welcome.
Commercial Pest Control In Los Angeles, CA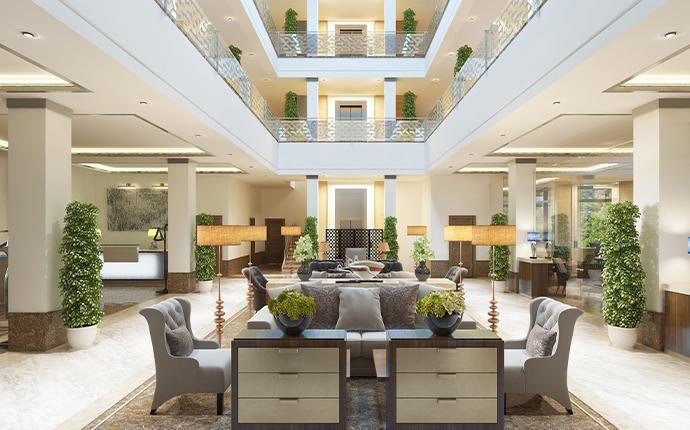 Dealing with a pest outbreak when you run or manage a business is not always simple or easy.
Business owners have a lot at risk when pests enter their establishments, and one bad review is all that it takes to destroy your reputation. The health department could even shut you down if it discovers the pest problem with which you are dealing, and you must avoid that roadblock.
At Pest Control Solutions Inc., we know how important it is for you to maintain a positive reputation with your customers, and we are here to give you a hand with commercial pest control services in Los Angeles.
Whether you are facing rodents, bed bugs, bees or something else, we can get the job done and provide you with peace of mind.
How To Identify Bed Bug Activity In Your Los Angeles, CA Home Or Business
Though they're small in size, bed bugs can cause large-scale infestation. Their ability to hide out for a long time without feeding can cause an infestation to go undetected for lengthy periods, allowing the population to grow and grow until it becomes completely unmanageable. Even though it can be very hard to detect a bed bug infestation, there are a few common signs that you can be on the lookout for.
You may find little red spots on the sheets and bedding. These are bloodstains leftover after a bed bug feeds on their host's blood. There may be small brown spots on furniture, linens, and other areas. These are excrement spots left behind by the bed bugs as they travel from one item to the next. If you wake up with a line of small red bites that wasn't there when you went to sleep, there's a good chance you have a bed bug infestation.
If you're worried about bed bugs in your Los Angeles home and/or business, it's important to reach out to pest professionals right away. The sooner we're able to address the infestation, the more likely we are to keep it from spreading. Call Pest Control Solutions Inc. today to hear about our complete bed bug extermination treatments and we'll schedule your inspection as soon as possible.
Why You Should Choose Us
Since many pest control companies are in the area, you could be asking yourself why you should enlist us. Our inspections and treatments are certified by the Federal Housing Administration, but that's only the beginning. We provide prompt, same-day reports that highlight the pests we have contained and future steps you can take to protect yourself.
Some people think that a general approach to pest control can work, but it won't give you the best possible results. We focus on offering unique strategies and treatment options that meet the needs of each client who comes to us. Each pest infestation has its own set of challenges, and we are ready to solve the problem in a way that makes sense for you.
When pests strike, taking fast action is essential if you don't want the problem to progress. Without wasting time, reach out to the passionate experts at Pest Control Solutions Inc., and we won't let you down. Whether you own a home or run a business, we will contain the threat and let you reclaim your property. If you have a pest problem and don't know where to turn, pick up your phone and contact us today.
Schedule Your Free Inspection
Complete the form below to schedule your no obligation inspection with Pest Control Solutions Inc.