The lights, the nightlife, the buzzing energy of possibility... Downtown Las Vegas is always a party. With so much human activity at every turn, things can be pretty exciting. But, increased levels of human activity also lead to something not so exciting, pest activity. There's so much going on around town, with countless sources of food, water, and shelter all around us. Pests just happen to be in search of those three basic elements for survival, and your Downtown Las Vegas property is looking pretty enticing. As pests gain access into your home and/or business, you become vulnerable to the dangers of pest activity, and that is no one's idea of an exciting Las Vegas adventure.

For the best pest protection around, look no further than Pest Control Solutions Inc. We are a family-owned and operated company that has been servicing local homes and businesses with quality pest control solutions since 2014. Here at PCSI, we're proud to use natural, green pest solutions that are safe for you, your property, those inside your property, and the environment around us. We are dedicated to providing you with lasting results, and we put customer satisfaction at the very top of our list. Whatever type of pest problem you're dealing with, we're here to help. Call us today to get your free estimate and inspection.
Residential Pest Control In Downtown Las Vegas, NV
Your house is your home, and since home is where the heart is, your house needs the utmost care. It needs reliable protection all year long. Pest Control Solutions Inc. protects your home from pest infestation. Pest activity poses many risks to your property and your loved ones, compromising the safety of the structure and the health of everyone inside. The most effective way to guard your home against household pests is with ongoing pest control services from the professionals.

Our residential pest control services begin with a thorough inspection, during which we identify all active areas and problem spots so that we know where to concentrate our efforts. We use a variety of treatment methods ranging from baits and sprays to dust and monitoring devices. Pest Control Solutions Inc. provides proactive pest services, instead of just reactive services. We get ahead of infestation, treating the problem at its source rather than just addressing its symptoms. With over 25 years of combined industry experience, the team at PCSI has the knowledge and expertise to rid your home of nuisance pests and keep it pest-free, long term. Contact us to learn more.
The Dangers Of Cockroach Infestation In Downtown Las, Vegas, NV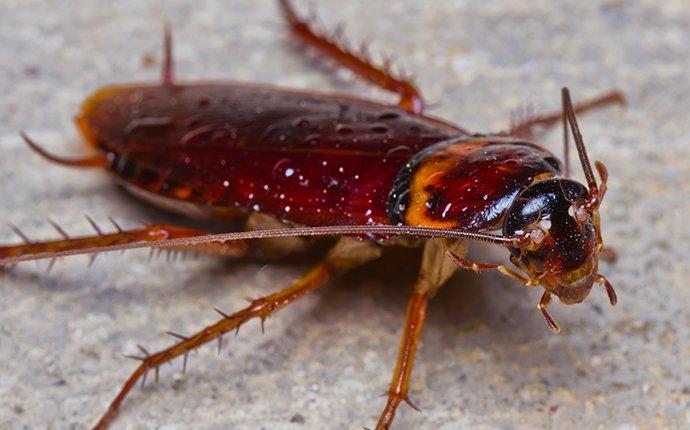 Cockroaches are your classic, unsanitary pests. They pose no threat in terms of biting, but their ability to cause large-scale contamination is a real concern. First of all, cockroaches leave behind feces, saliva, shed skins, and other droppings everywhere they go. These droppings contain allergens, which can become airborne and contaminate the insulation as well as exacerbate asthma symptoms.

Second, consider the fact that cockroaches feed on organic food sources. These include decaying matter and sewage. They travel through garbage and waste and then bring those germs into your home or business. It's unsanitary and it puts your health at risk. In order to protect yourself from the adverse health conditions associated with cockroaches, contact PCSI today.
Common Signs Of Bed Bugs In Downtown Las Vegas, NV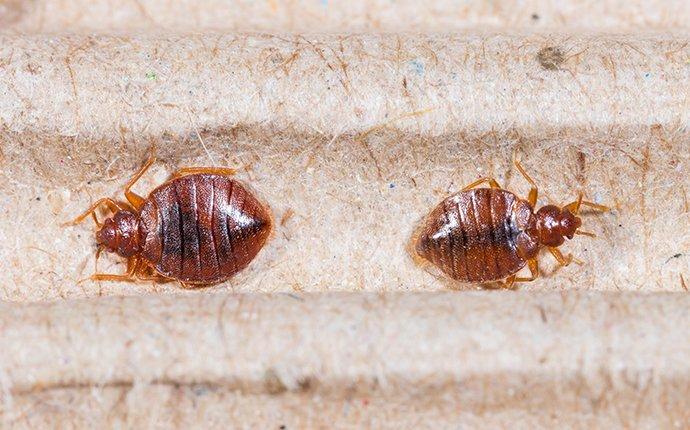 It's hard to tell if you have a bed bug infestation. The nocturnal nature of these parasitic pests means that they only come out to feed at night. This nighttime feeding ritual makes it very difficult for us to catch them in the act. There are, however, some signs to look out for.

Bed bugs sometimes leave behind red stains of blood after they finish feeding. They also leave behind eggshell casings and excrement spots in hiding areas. If you think you may have a bed bug situation in your home or business, contact the team at PCSI right away. The sooner we address the problem, the more effective we can be at preventing the infestation from spreading.
Commercial Pest Control In Downtown Las Vegas, NV
With so many commercial properties in and around Downtown Las Vegas, your business has a lot of competition to stand up to. That means that protecting your reputation is of paramount importance. One of the worst things for a business's reputation is a pest infestation. When these unsanitary intruders make their way into your facility, not only is your inventory and revenue threatened but so is the wellbeing of your customers and employees. Word spreads fast, and all of a sudden, no one is coming to your establishment any more due to the fear of pest activity.

The best form of pest protection is regular services from the professionals. PCSI protects a long list of businesses with comprehensive commercial pest control solutions. Some of the facilities we service include restaurants, food-processing plants, multi-housing units, state and federal facilities, and property management. We provide customized pest treatment plans that are targeted to address your specific pest problems in a way that works for your facility and your business as a whole. Our fast response times and our 24-hour-service guarantee gives you round-the-clock protection that you can count on. We offer evening, weekend, and night services to meet your needs because we know that pest infestation has no set schedule. Reach out to us to get your free quote and we'll set up your inspection right away.
Schedule Your Free Inspection
Complete the form below to schedule your no obligation inspection with Pest Control Solutions Inc.